Audit log is a chronological set of records that provides documentary evidence of activities that have been undertaken by support agents.
Audit log automatically tracks actions like:
User - Changed State
User - Logged In
User - Logged Out
General Action
User - Viewing ticket
User - Left ticket
Ticket - Status
Ticket - Message
Ticket - Internal Message
Ticket - File
Ticket - Transfer
Ticket - System message
Ticket - Tags changed
Ticket - Voice message
Ticket - Note
Ticket - Ranking
Ticket - Split
Ticket - Other
Ticket - Call
Ticket - Chat
Ticket - Facebook
Ticket - Forward
Ticket - Knowledgebase
Ticket - Offline
Ticket - Tweet
Ticket - Split
Ticket - Tencent
Ticket - Transfer
Ticket - Weibo
Call - Hangup
Call - Pickup
Call - Reroute
Call - Ring
Audit Log Setup
Step 1: Navigate to Configuration>System>Plugins, find Audit L og plugin and click on the Activate button.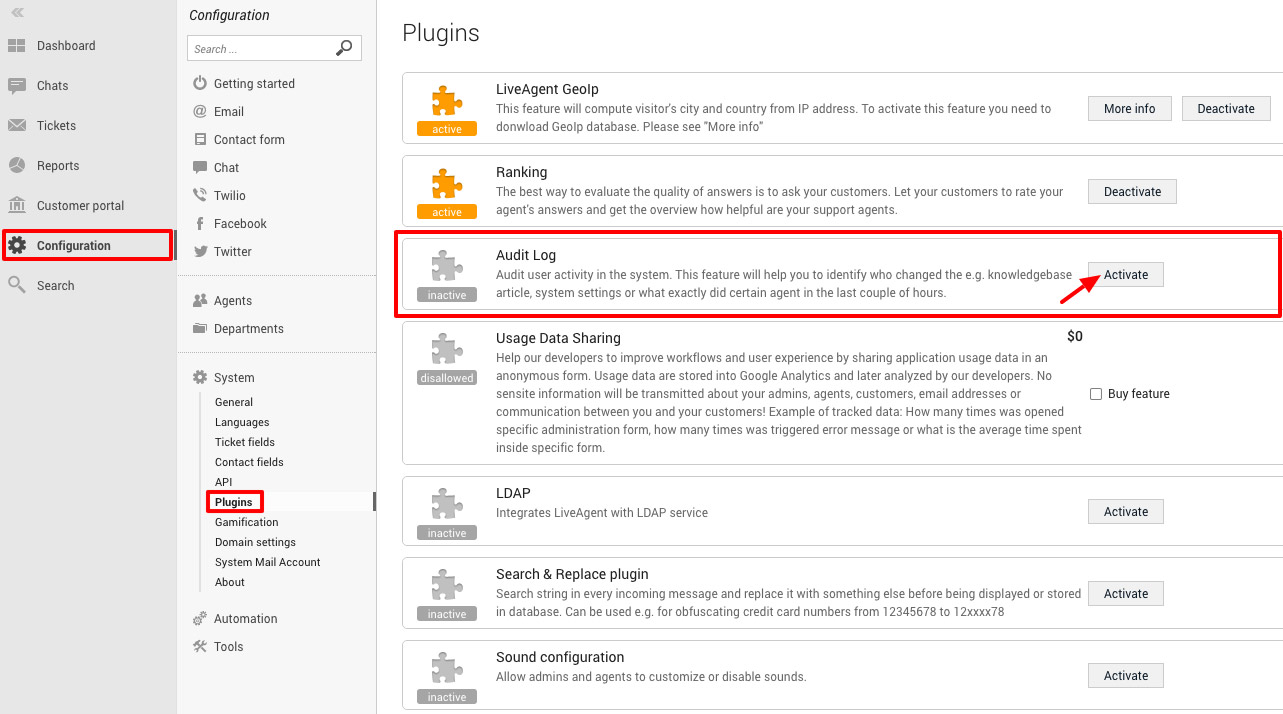 Step 2: To view t he records of tracked actions navigate to Configuration>System>Tools>Audit log

Audit log custom Filter
Use custom filter to show only certain actions or select agent, department, time frame to retrieve specific data.