Time tracking lets you track time spent by each Agent supporting customers and thereby gain a deeper visibility on the overall help desk performance. The time spent is tracked automatically for each ticket when this feature is turned on. Additionally, you can force agents to submit the time spent manually, and add a note if necessary.
Time tracking Setup
Navigate to Configuration>System>Plugins, find Time tracking plugin and click on the Activate button.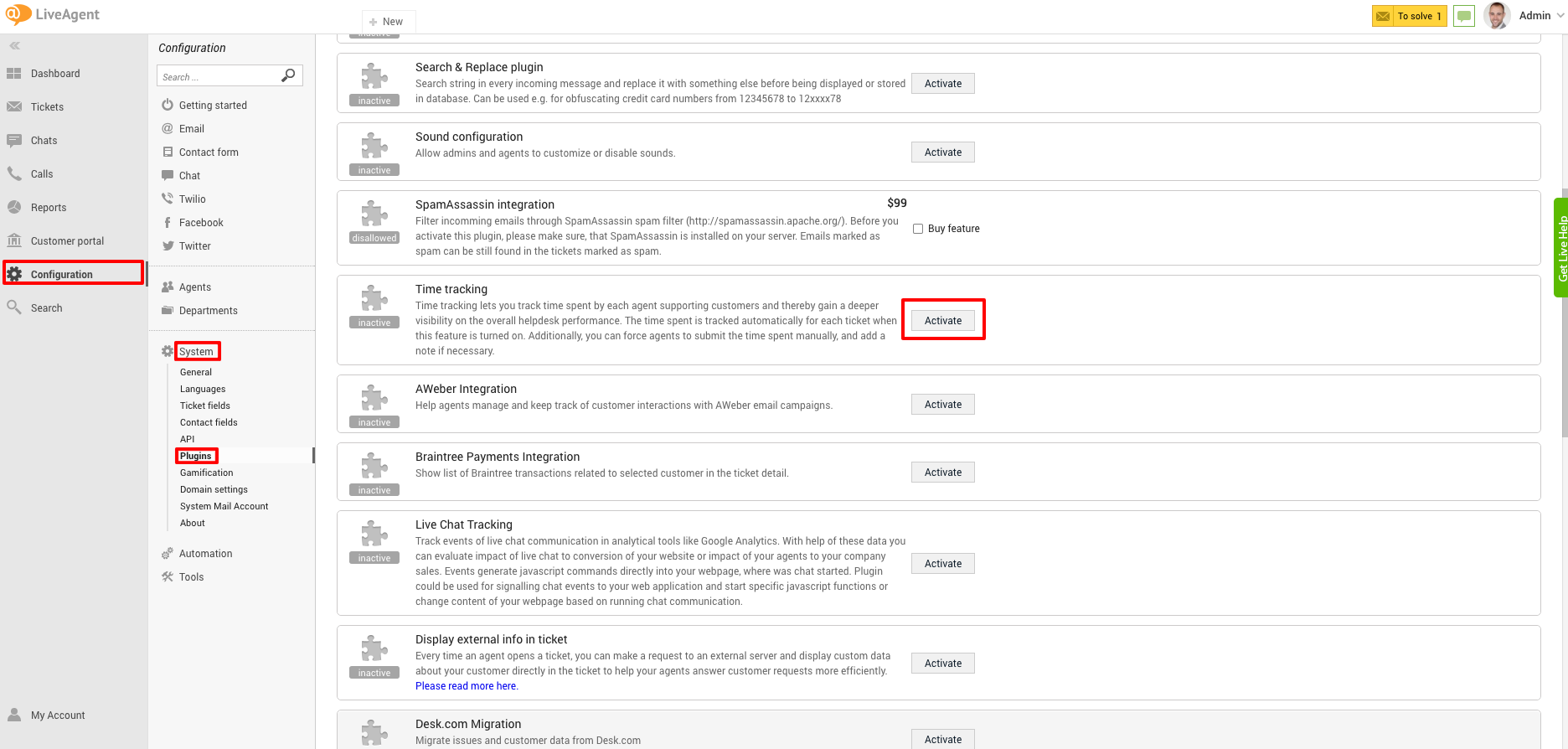 Once you activate the plugin there is a new section added to the menu under Configuration -> System -> Time tracking, where you can choose whether the agent will be forced to fill in the time report when closing the ticket or not.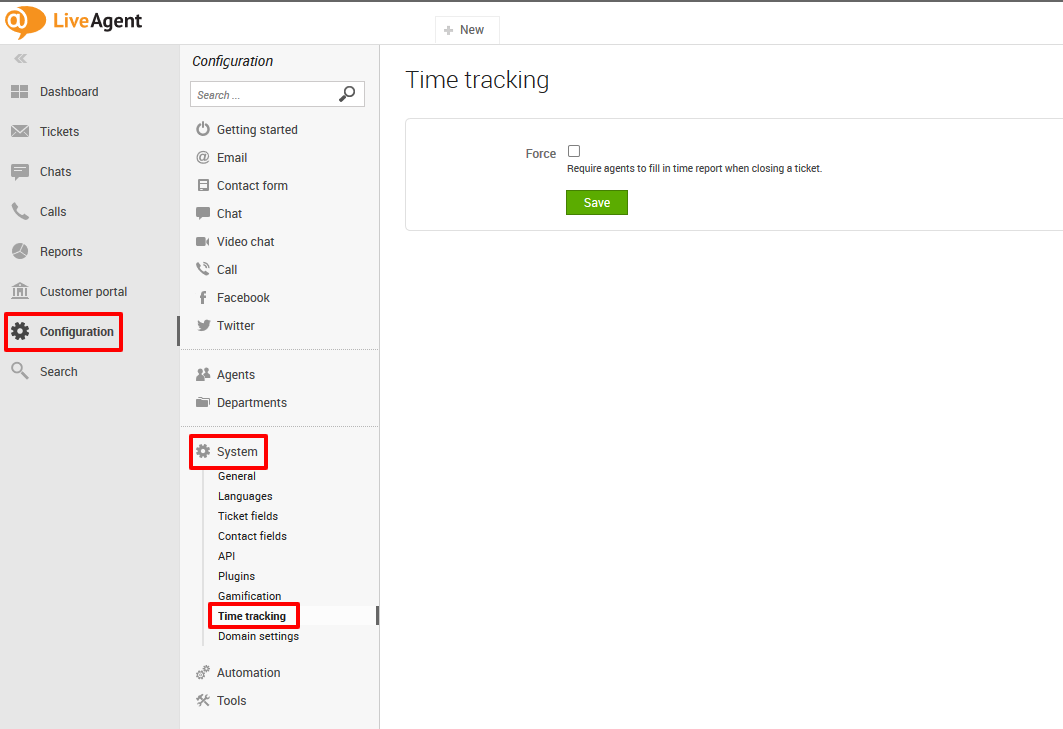 If you enable the forcing then when you'd want to close a ticket which you viewed before for at least a few seconds you will be asked to fill in your time report where you can manually insert time and a note describing what you did with the ticket.
On the next screenshot you can see how the actual pop up looks like, you can see the time which was tracked automatically and you can manually insert the time and note. Even if you don't enable the option to force agents to input time you can see on the right side of the screenshot the option to add the time manually. You can also access all the time reports for that specific ticket from there: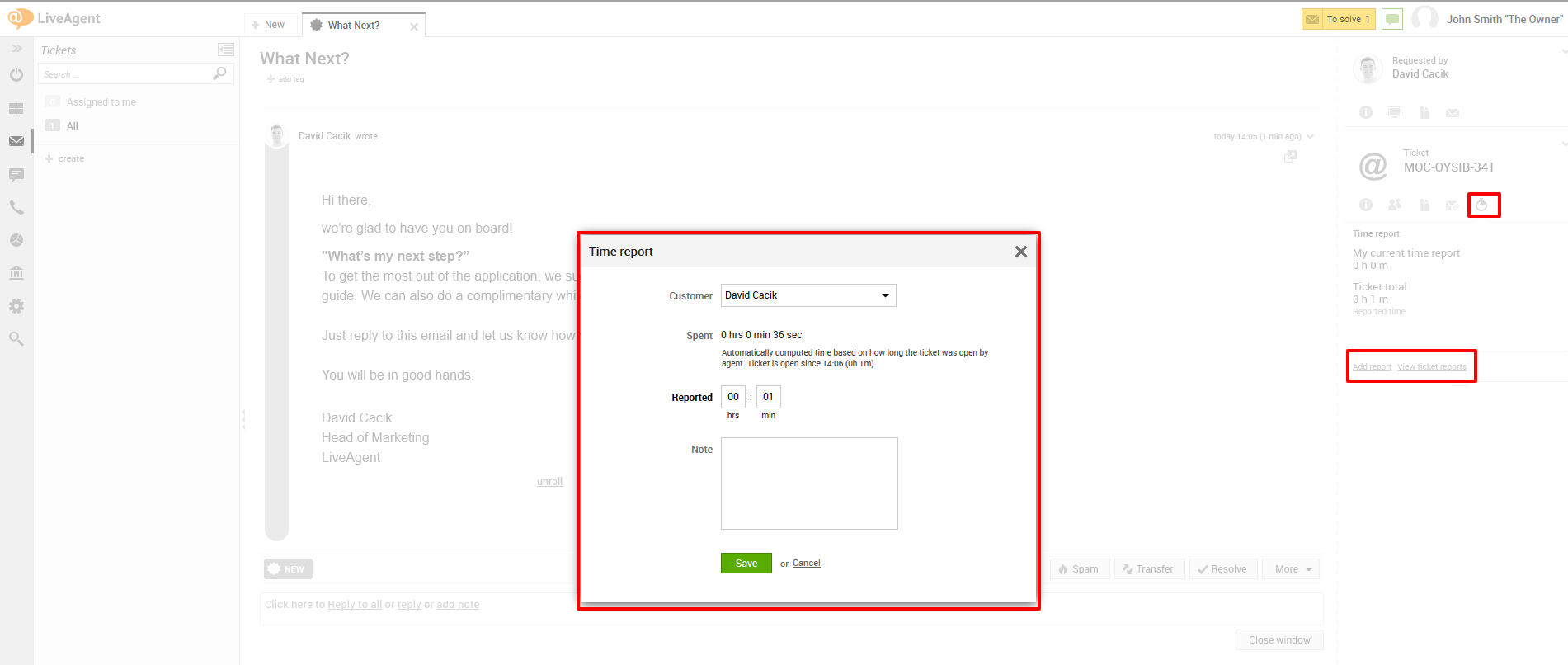 All the time reports which your agents reported can be found under Reports -> Time report and you can also mark the times there as billed, so if you bill your customers for the support you can mark the billed time in LiveAgent to have the numbers in check:

How does the automatic tracking work?
The automatic tracking tracks when the ticket is in focus, so it has to be opened by agent and the agent must be viewing it and also must be writing something or at least moving his mouse.
If the agent has the ticket in focus but does no action for 30 seconds then the tracking stops, if the agent switches to another ticket or to another browser tab or application then the tracking stops as well.
If your agents often work in different tabs/applications and you need correct times tracked then it is best to force the time input from the agent.