Google document viewer is a safer way for your agents to view files attached to tickets or chats. It allows agents to open files directly through their browsers, meaning they don't have to download these files to their PCs. This is a big help when it comes to security and it also helps to protect privacy.
Google Document Viewer option can be found in Configuration > Security > Settings > Allow Google Document Viewer and supports the following extensions:
Image files (.JPEG, .PNG, .GIF, .TIFF, .BMP)
Video files (WebM, .MPEG4, .3GPP, .MOV, .AVI, .MPEGPS, .WMV, .FLV)
Text files (.TXT)
Markup/Code (.CSS, .HTML, .PHP, .C, .CPP, .H, .HPP, .JS)
Microsoft Word (.DOC and .DOCX)
Microsoft Excel (.XLS and .XLSX)
Microsoft PowerPoint (.PPT and .PPTX)
Adobe Portable Document Format (.PDF)
Apple Pages (.PAGES)
Adobe Illustrator (.AI)
Adobe Photoshop (.PSD)
Tagged Image File Format (.TIFF)
Autodesk AutoCad (.DXF)
Scalable Vector Graphics (.SVG)
PostScript (.EPS, .PS)
TrueType (.TTF)
XML Paper Specification (.XPS)
Archive file types (.ZIP and .RAR)
Right below you can find two examples of how that looks like with ALLOWED and NOT ALLOWED Google Document Viewer
---
Google Document Viewer ALLOWED
1) The email with the PDF file attached was delivered.

2) There are 2 options available to DOWNLOAD it
or VIEW it
.
3) The download option allows you to download the file easily to your device.
3) The view option redirects you to the docs.google.com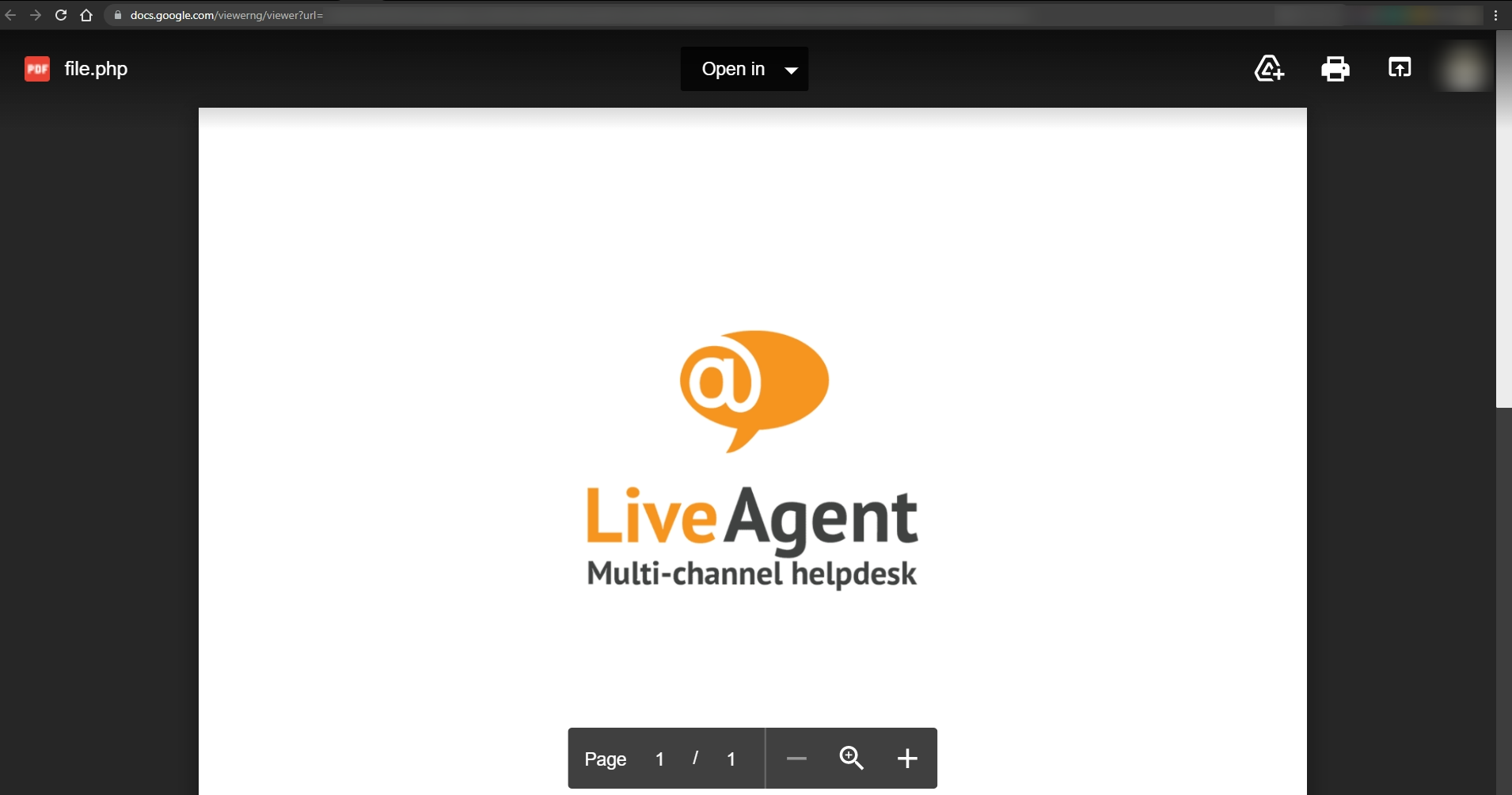 ---
Google Document Viewer NOT ALLOWED
1. Both download and view options only download the file to your device.