Sometimes customers are struggling with connecting their company Office 365 shared mailboxes to their LiveAgent accounts. Shared mailboxes differ from regular mailboxes, they do not have credentials by which you can access the mailbox. Instead, you are accessing the shared mailbox directly from your regular Office 365 mailbox via the "Open another mailbox" button.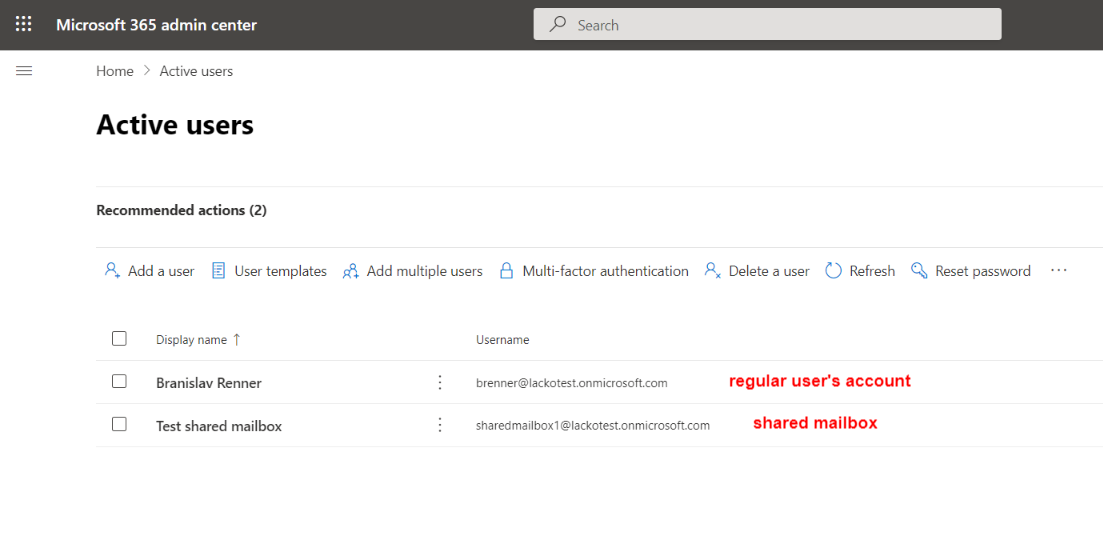 The difference also applies during the connection of the shared mailbox, where you need to use the credentials of your personal email account to authenticate, but choose the shared mailbox to connect to instead of your regular mailbox.
Note that the Microsoft connector fetches emails every few minutes with cron jobs, so there might be a slight delay in seeing the emails processed into tickets in your LiveAgent account.
Connecting shared mailbox as incoming account to fetch emails from it
Navigate to Configuration > Incoming Email Accounts > Integrate New Email Account > choose "Microsoft" connector from the Mailbox account section

After you'll click on the "Connect" button, a new pop-up window will be displayed where you need to log in through your regular account which has access to the shared inbox.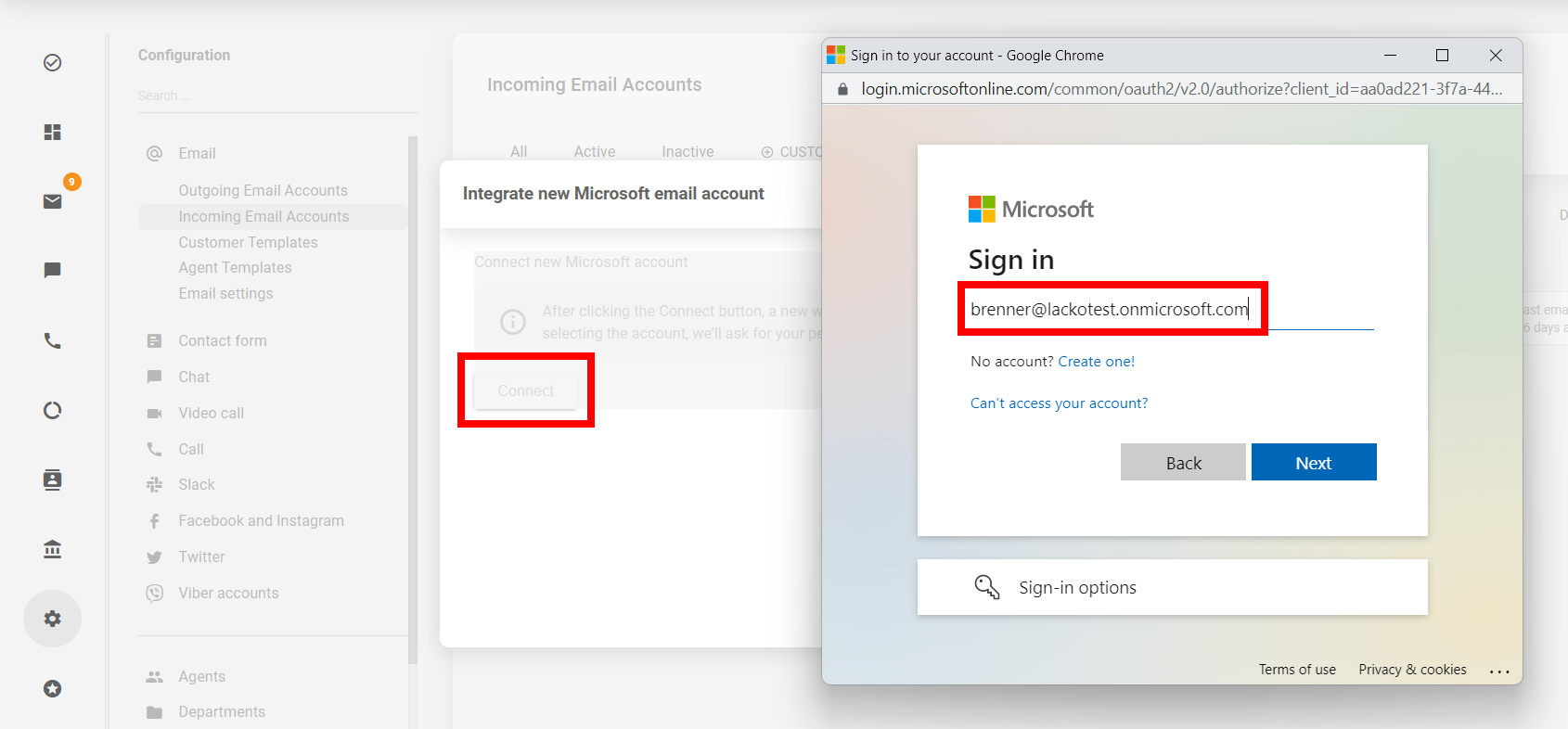 If you'll get the message "Need admin approval", you are not allowed to integrate this shared mailbox account and would need to contact the administrator of your company's mail accounts to resolve it.
After you log in and allow LiveAgent to integrate with your account, the pop-up window will be automatically closed, and the integration setup in LiveAgent will ask you what type the account that you want to connect is. In this section, choose "Shared mailbox", and insert the email address of the shared mailbox, not your regular mailbox.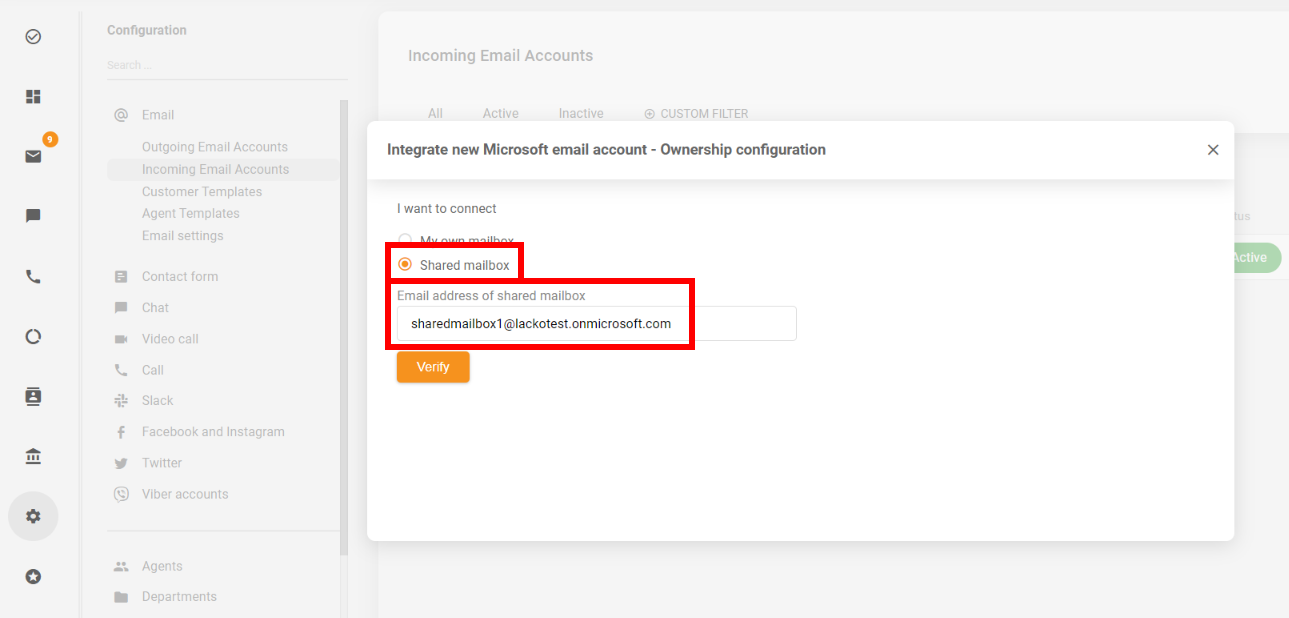 Click on "Verify" and finish the rest of the setup.