Overview
Jira is a software from Atlassian, which is used for issue tracking and project management by over 75,000 customers in 122 countries. Thanks to the available integration plugin between Jira and LiveAgent your agents will be able to view, search or create Jira tasks directly from a certain ticket inside LiveAgent.
Setup
The first step is to activate the Jira Integration plugin which you can find in the list of Plugins in your LiveAgent admin panel (Configuration > System > Plugins > Jira Integration).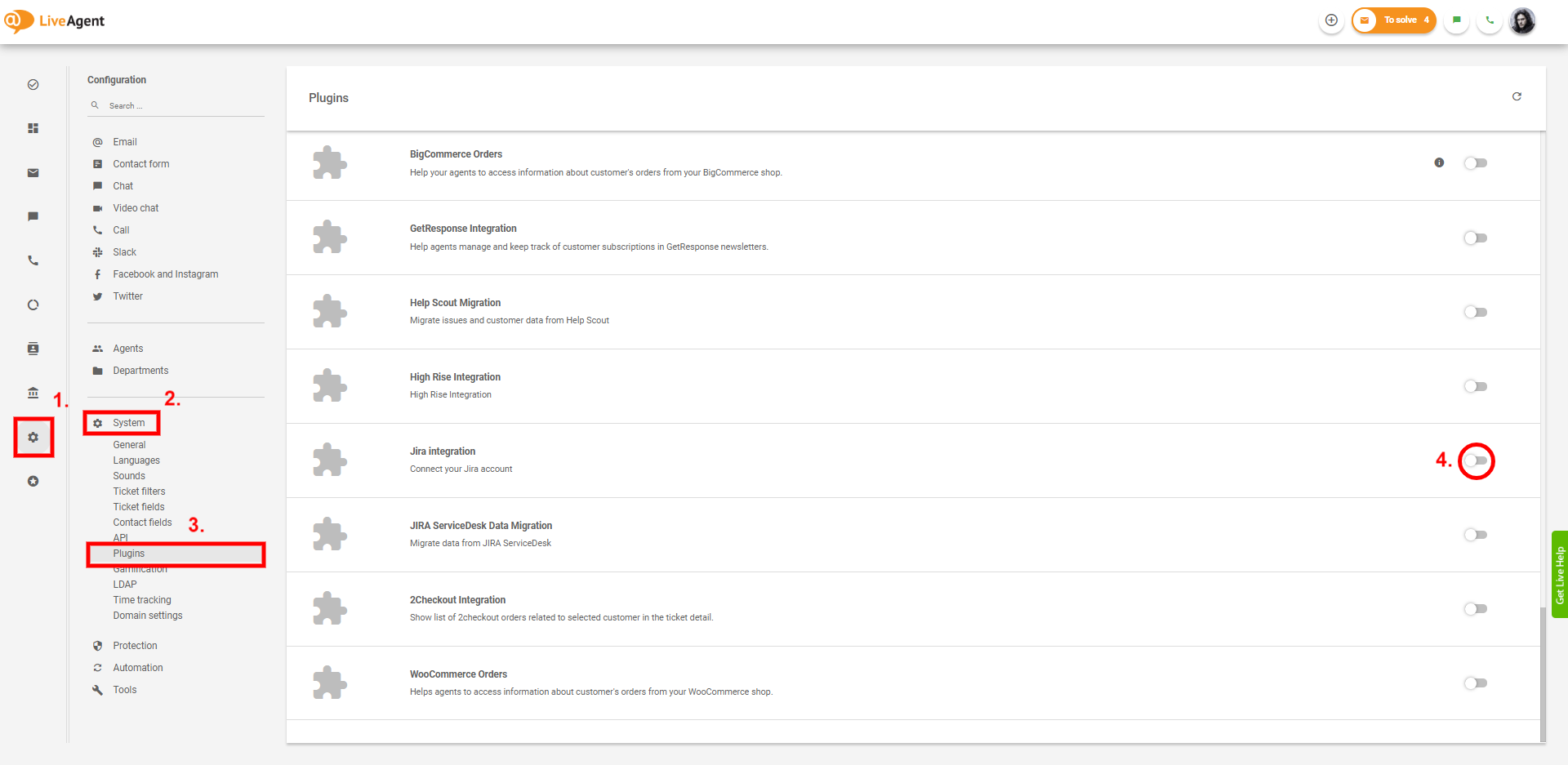 After the activation, you have to click on the Configuration wheel button which will appear once the plugin will be active.
After this step, you will be able to see the configuration screen of the plugin. In order to successfully complete the setup, you need to enter the following details: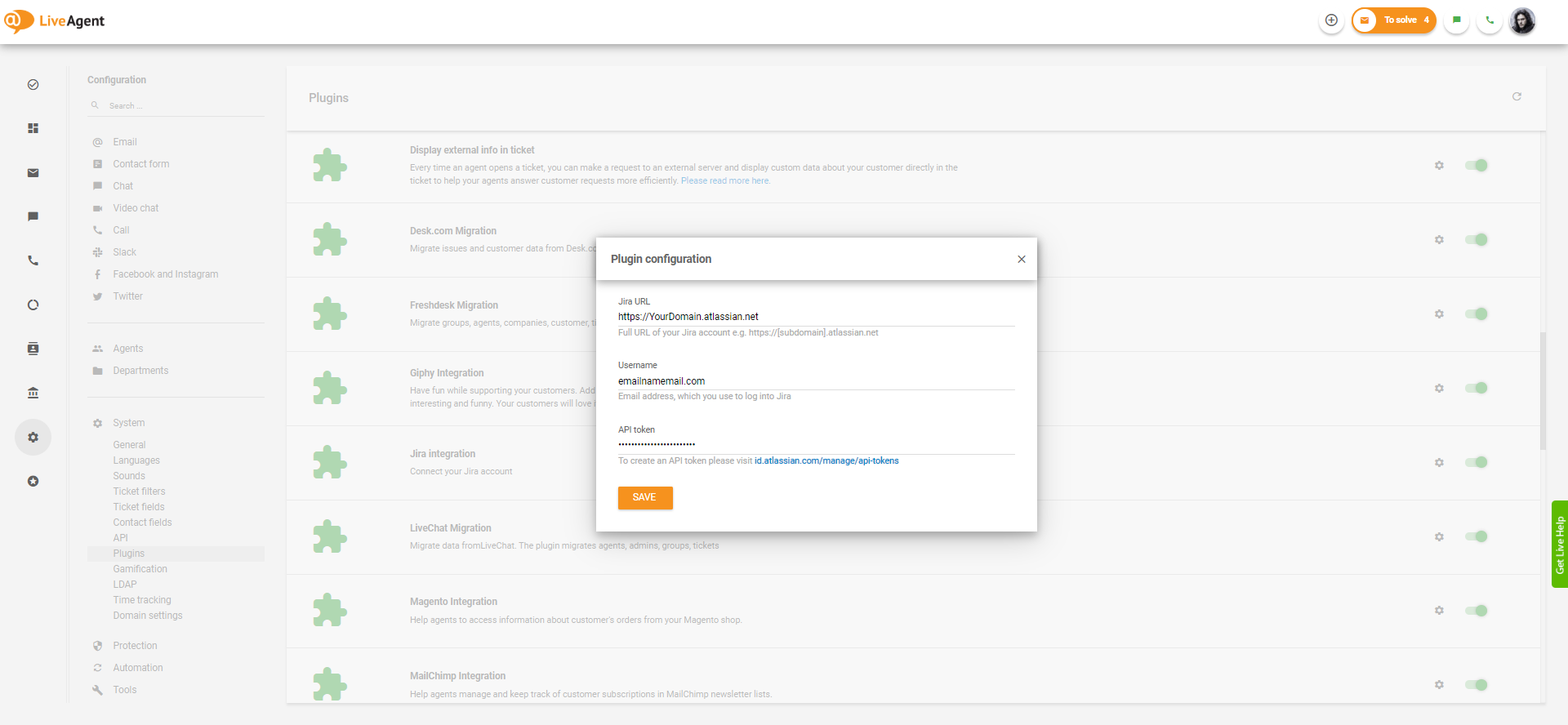 Once the integration is done, you will be able to see the plugin inside every ticket detail in the right bottom panel under the Ticket ID. Thanks to the integration you can Search, View Jira issue and navigate directly into Jira, or Create or remove the existing issue.