Integrating ActiveCampaign within LiveAgent allows you to create tags for different leads in your LiveAgent account. This allows you to better specify automation to individual target groups and do a lot of important tasks right from your LiveAgent dashboard.
To integrate ActiveCampaign in your LiveAgent account, you will need to have both accounts open.
1. First, open your LiveAgent account and go to Configuration > System > Plugins and find and activate ActiveCampaign from the list.
2. Next, click on the configuration button (the cog icon next to activate). A new window will open up. Enter your ActiveCampaign subdomain, e.g. if your account URL is https://yourcompany.activehosted.com then enter just "yourcompany" into the ActiveCampaign Subdomain field.
3. The next step is to find and enter your API key. You can find it in your ActiveCampaign account under Settings > Developer > API Access. Copy the API Key under API and paste it into the API Key field in the LiveAgent Plugin configuration window.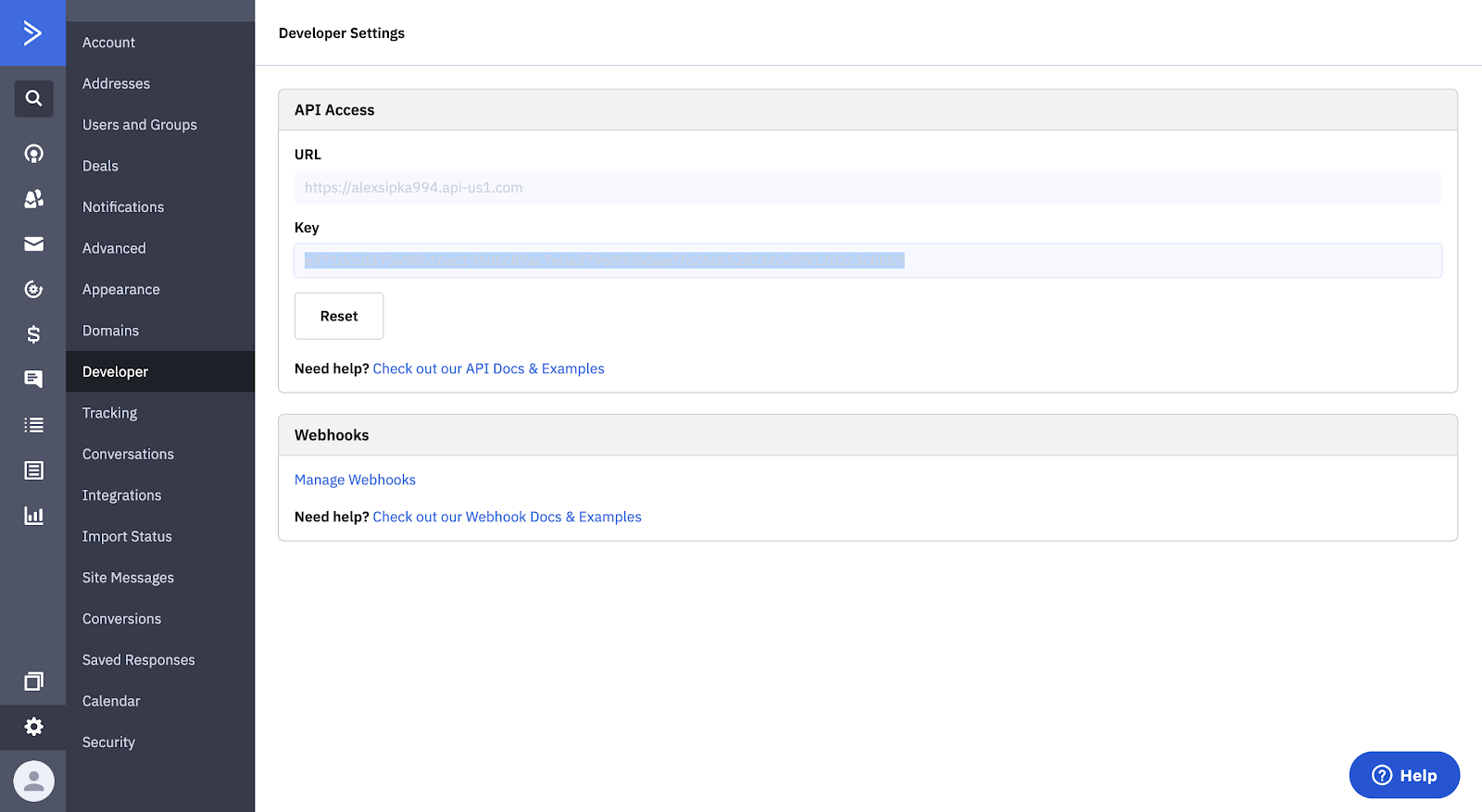 Save the plugin configuration and you've successfully integrated the ActiveCampaign plugin into your LiveAgent.