To integrate ClickUp with your LiveAgent account you need to do the following.
1. Open up your LiveAgent account and go to Configuration > System > Plugins
2. Find the ClickUp plugin in the list. Click on Activate. LiveAgent will have to be restarted afterward.
3. After the restart, find ClickUp plugin in the active plugins and click on Configure next to the activation switch. A new window will open up.
4. The window contains an API key field and a short written guide underneath.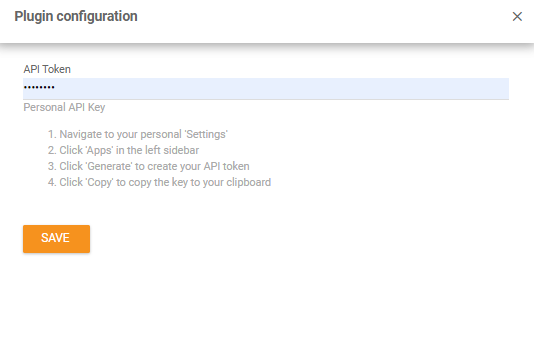 5. Next open your ClickUp account and go to My Settings > Apps
6. At the top you can find an empty API Token field. Click on Generate.
7. Copy and paste the API key into your LiveAgent's ClickUp configuration.
You're all set up and you can start using your ClickUp integration for LiveAgent.