Sometimes you might find a ticket in your LiveAgent panel with a subject that does not precisely describe the matter of the ticket. For example, customers might send you an email with just a general subject like "question" or without a subject - in such case, the ticket subject will match the customer's message. As working with such wrong subjects might not be very convenient, there is an option to automatically change the ticket's subject automatically on every customer's received reply.
Activate the setting
To activate the Automatic ticket subject update function, navigate to Configuration > Email > Email settings, and check the option "Ticket subject update - Update ticket subject from every received reply".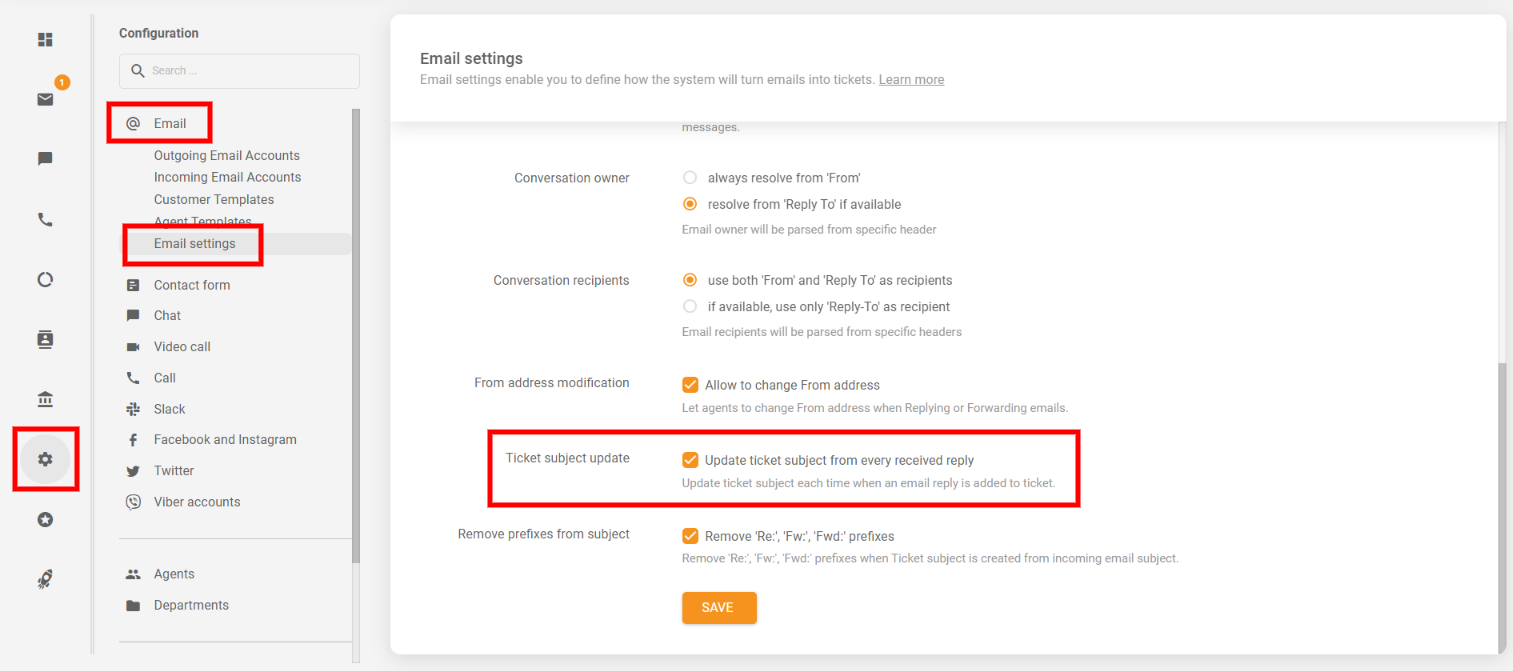 How it works
The subject of a ticket that is populated to your replies is always noted in the ticket's header, above the department name and tags.
With the "Update ticket subject from every received reply" setting active, this subject in the header will be automatically updated on each customer's reply.
This setting works only for replies received from the customer. Manually updating the subject in the agent's reply won't change the subject in the ticket header.
Note that the ticket's subject is automatically changed right away when a reply is received, but the change is not displayed in the ticket header yet. As it is not refreshing automatically, it is needed to close and re-open the ticket or refresh your panel to see the change.
How to update ticket's subject as an agent
If you are notifying a customer with some updates and it is unnecessary to wait for the customer's reply, changing the subject just in a single agent's reply won't change the ticket subject, as shown above. If it's needed to update the subject also for following agent's replies, change the subject in the Ticket Fields section in the right bottom section instead.