Canned messages are predefined plain-text quick responses that enable you to quickly answer common demands or usually repetitive questions from your customers in tickets or chats.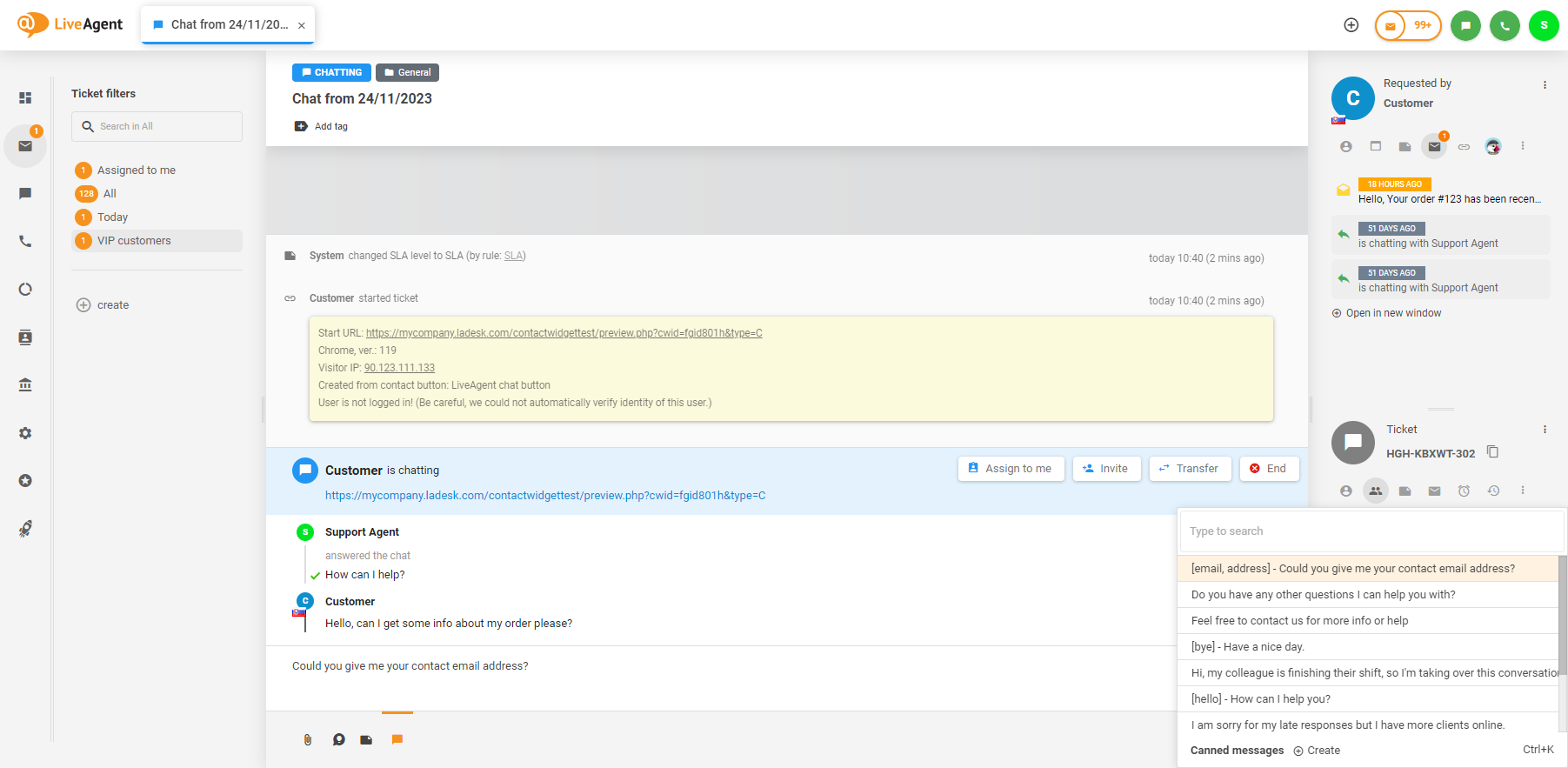 Creating a canned message
To create a new canned message, navigate to Configuration > Automation > Canned messages, and click on the "Create message" button.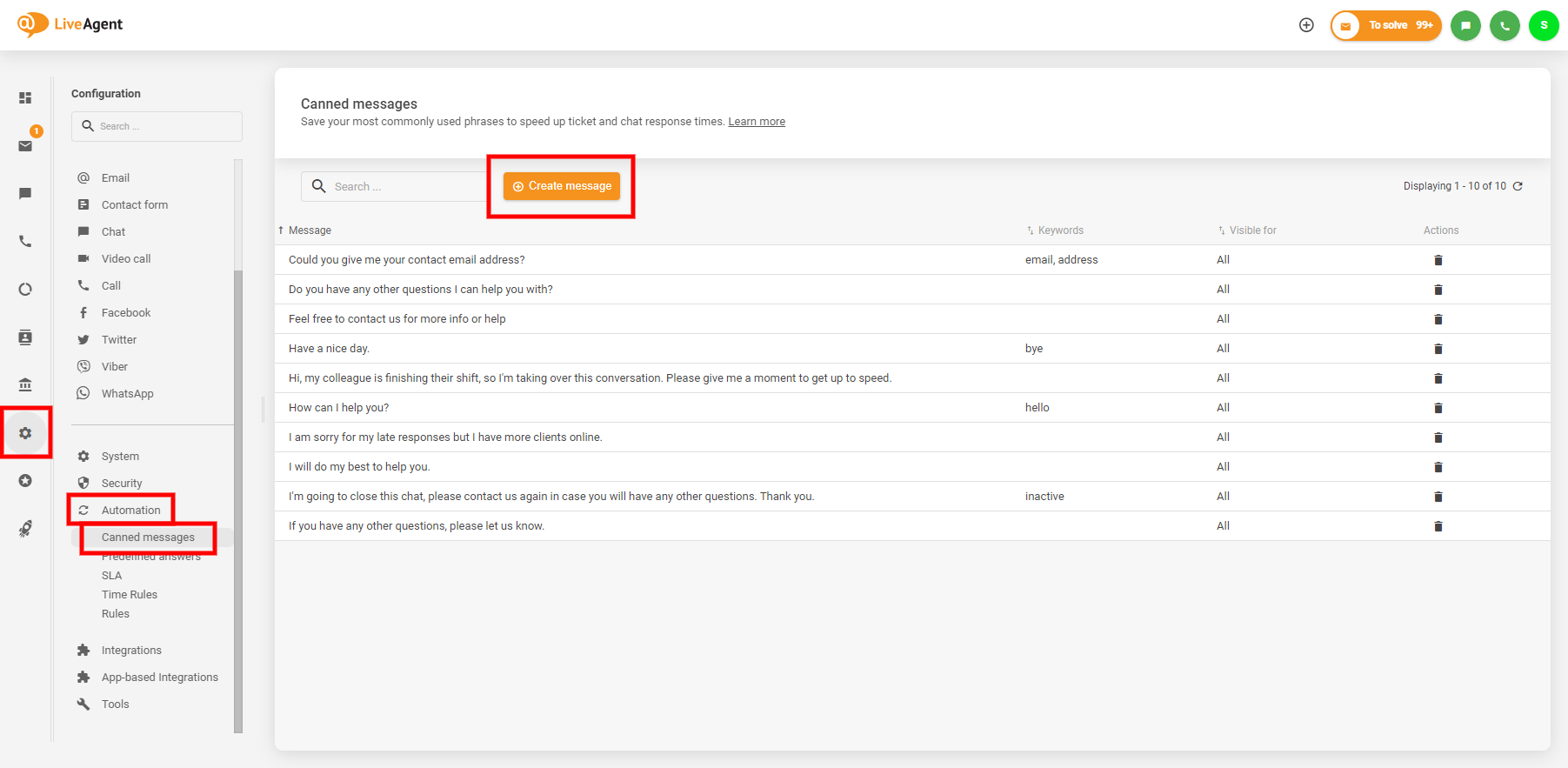 In the New canned message window define the text that you would like to add as a canned message in the Message field, and select whether the new canned message should be available just for you, a specific department, or for all agents. Optionally, you can define keywords based on which you will be able to find your canned message in the list of canned messages faster. The same keyword can be used for multiple canned messages in case you want to for example create a slightly different message for every department while using the same keyword.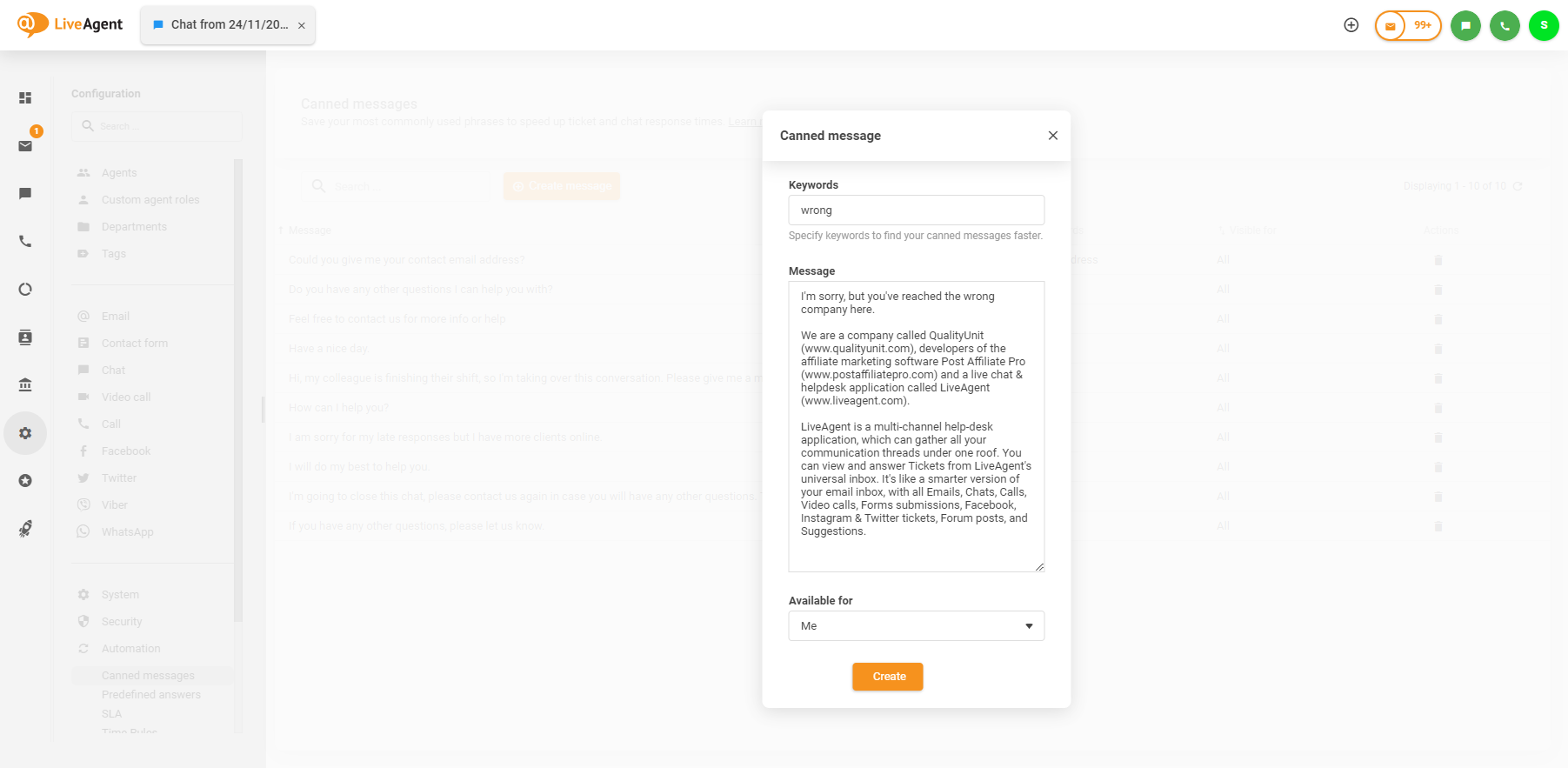 Adding canned messages to replies
To add a canned message to your ticket answer or chat message, click on the "Canned message" button (lightbulb in a chat bubble icon), or use the shortcut Control + Space or Control + K on Windows/Linux, or ⌘ Command + K on Mac. The list with available canned messages will be displayed, in which you can search for the keywords of the canned message that you want to add to your reply or even its words contained in the canned message's text. It is enough to search for the initial letters of the keyword or text's word as well. Click on the canned message that you want to add to your message or use keyboard arrow keys to select chosen canned message and press enter to add the canned message to your reply.