LiveAgent uses Google OAuth authentication to connect with your Gmail accounts. After you authenticate this connection in a pop-up window, your Gmail mailbox is connected, and no further configuration is needed. Just follow these simple steps:
In your LiveAgent account, navigate to Configuration > Email > Outgoing Mail accounts, and click on the "Integrate new email account" button.

In the left "Mailbox account" section, use the Google connector to connect your Gmail account.


On the next screen, click on the "Connect" button. It will automatically open a pop-up window with a Google login page, where you need to log in to the Google account that you want to connect as an outgoing email account and grant LiveAgent access to this account. After successful authentication and login, the pop-up window will be automatically closed.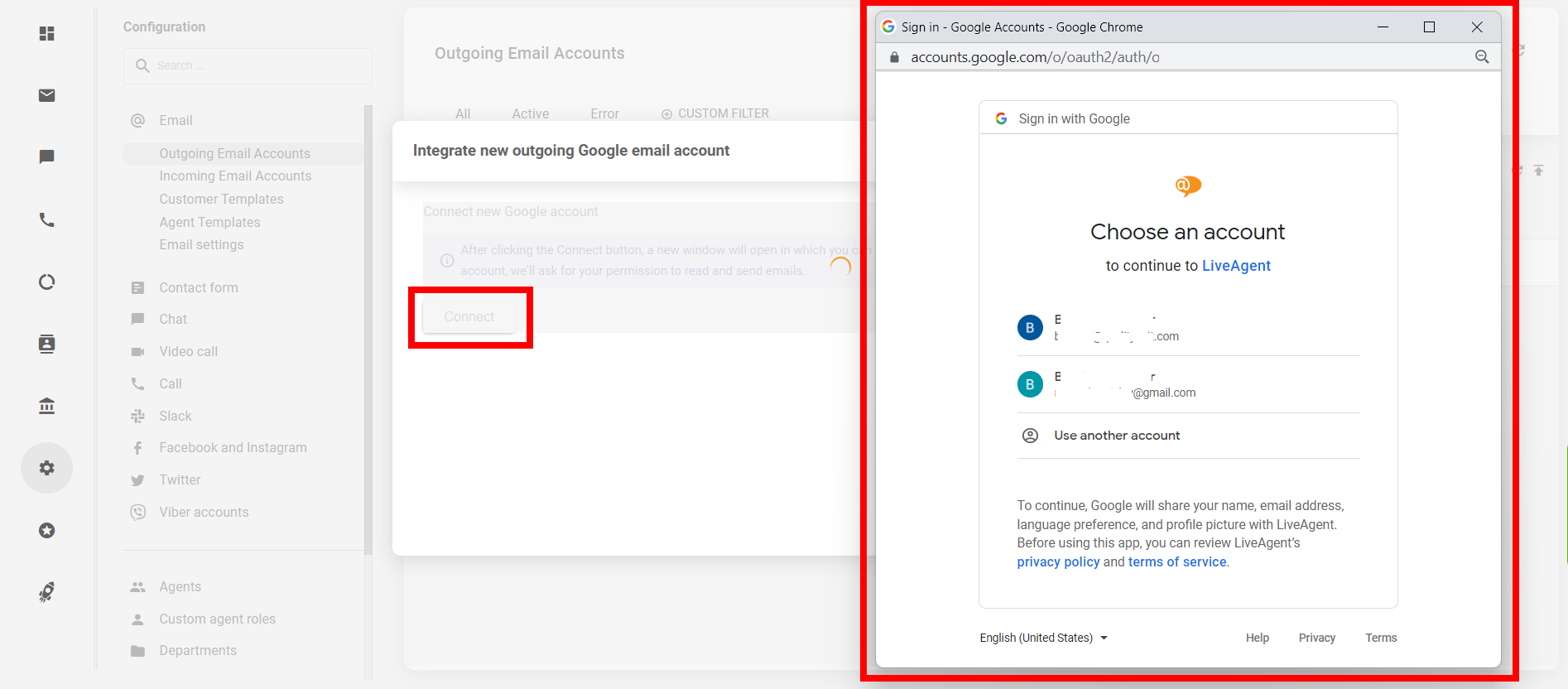 After the pop-up window is automatically closed, Finish the integration in LiveAgent.


That's it, your Gmail account will be successfully connected with your LiveAgent account, and you can start sending replies to your tickets/emails through this mail account directly from LiveAgent.