LiveAgent
allows you to add private
Notes
to any
Ticket
that are only visible to
agents
, not to the ticket requester or any other end-users that may have been CC'd on the ticket. This allows for a better flow of internal information between you and your colleagues. Notes can be especially useful when you are transferring the ticket to another
agent
and you need to quickly summarize your progress. You can also use them to leave a note ahead when you are postponing a ticket for a later time.
Note: Keep in mind that the note cannot be changed in the ticket once it has been created.
How to add Notes
Step 1: Navigate to the main Ticket overview.
Step 2: Open any Ticket in which you want to add a Note
Step 3: Click on Add note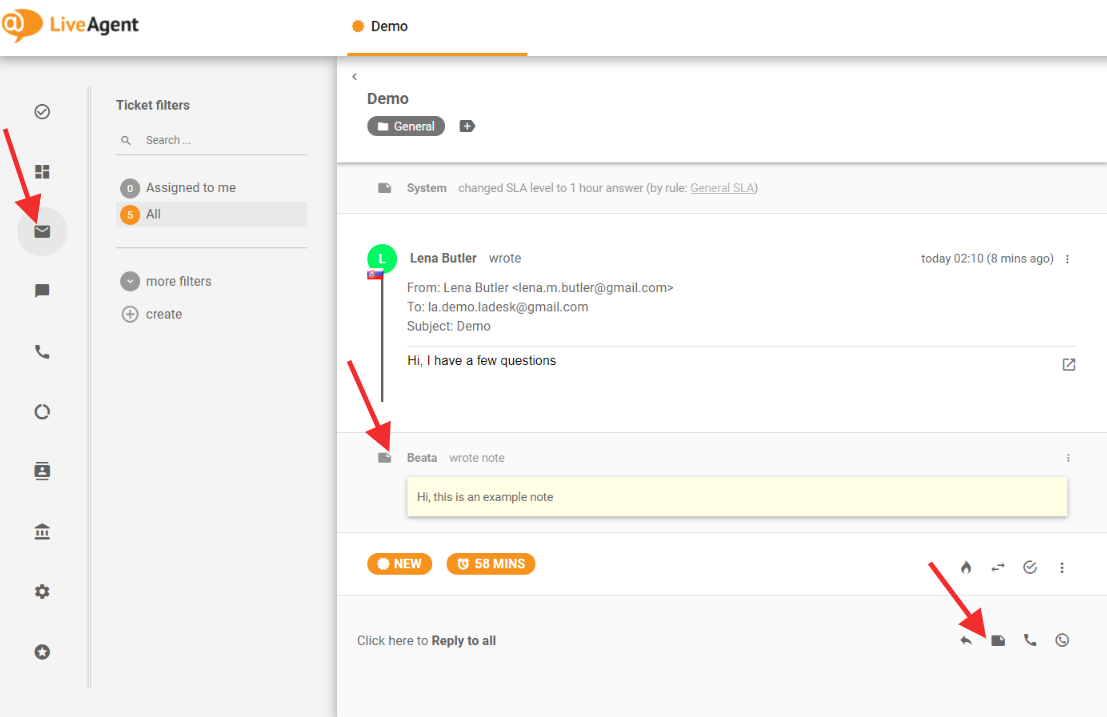 Example use-case:
Your customer explained an issue in six long emails, you can summarize this issue in a note and transfer it to the developers who will handle and solve it. They don't have to read all the emails from the customer (that would be time-wasting), your summary of the issue in the added note is sufficient for them.