Contact fields are custom fields that are typically used to gather more information about your Contacts or Companies. LiveAgent allows you to Create unlimited custom Contact fields.
Contact fields Setup
Step 1: Navigate to Configuration>System>Contact fields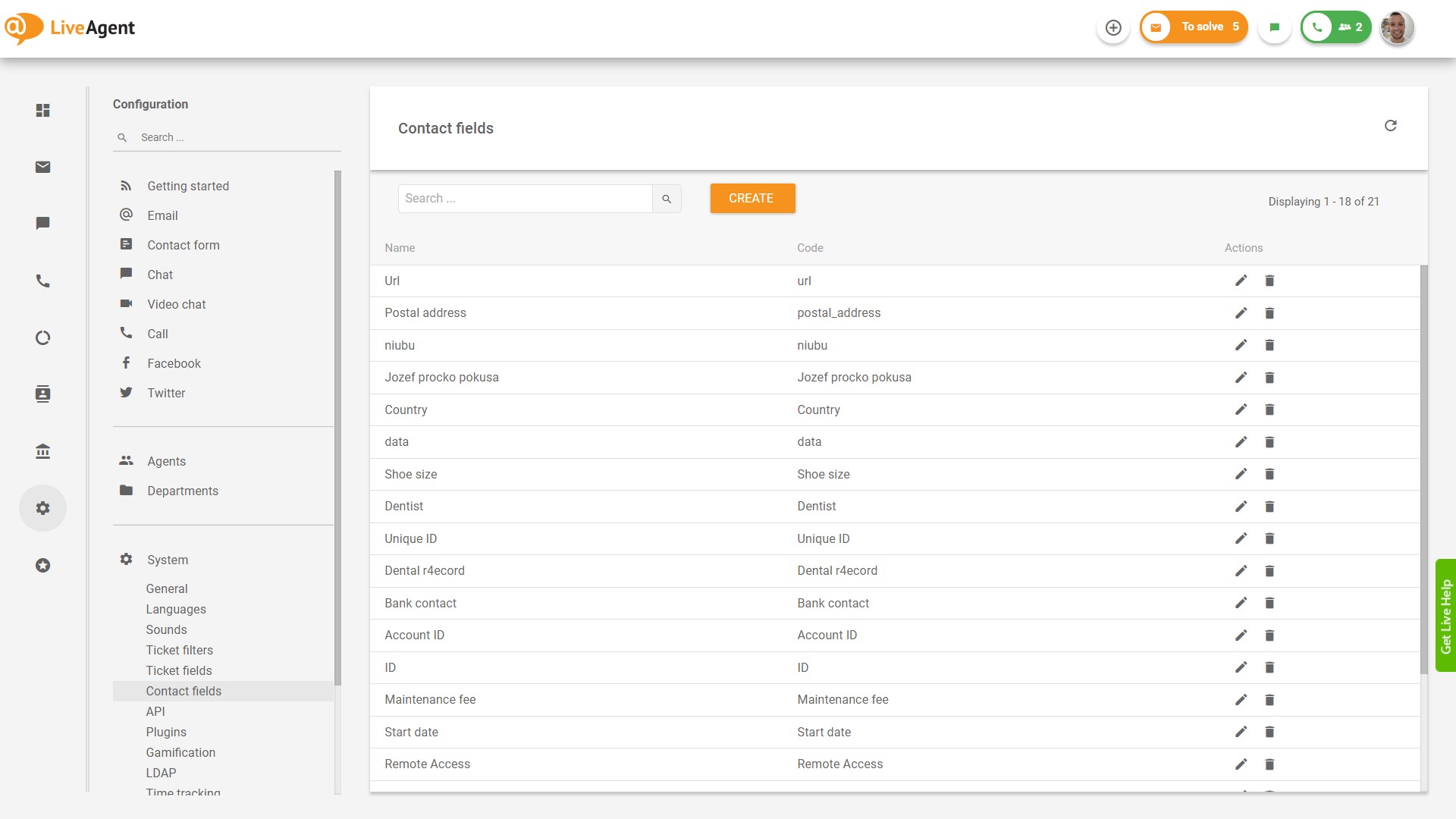 Step 2: Click on Create. Name your new Contact field with a unique name.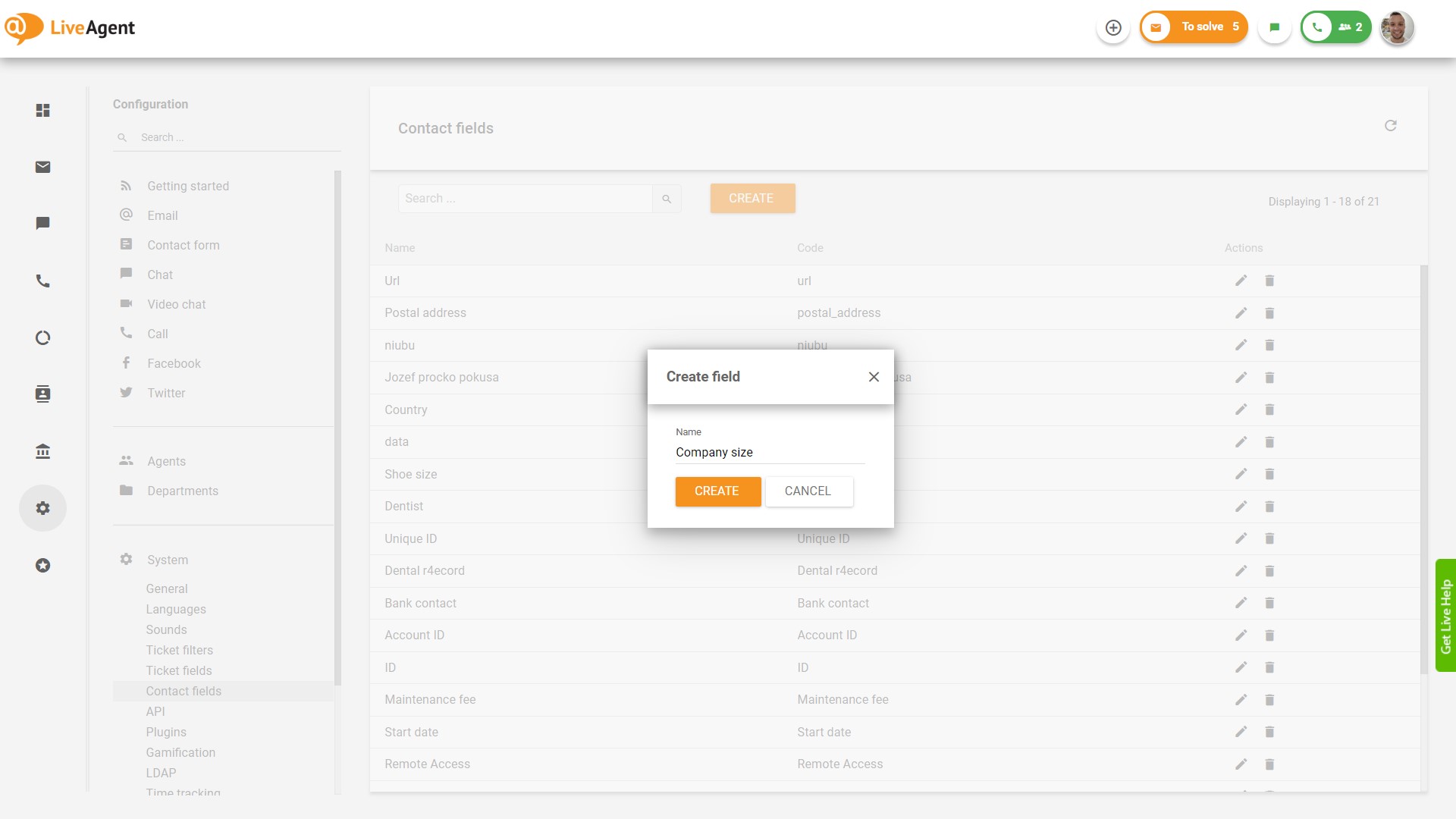 Adding Contact fields to Contacts or Companies via ticket
To add Contact field to your Contact/Company, open a specific ticket, and click on Add field.