Ticket fields Setup
Step 1: Navigate to Configuration>System>Ticket fields
Step 2:
Click on Create. Name your new
Contact
field with a unique name.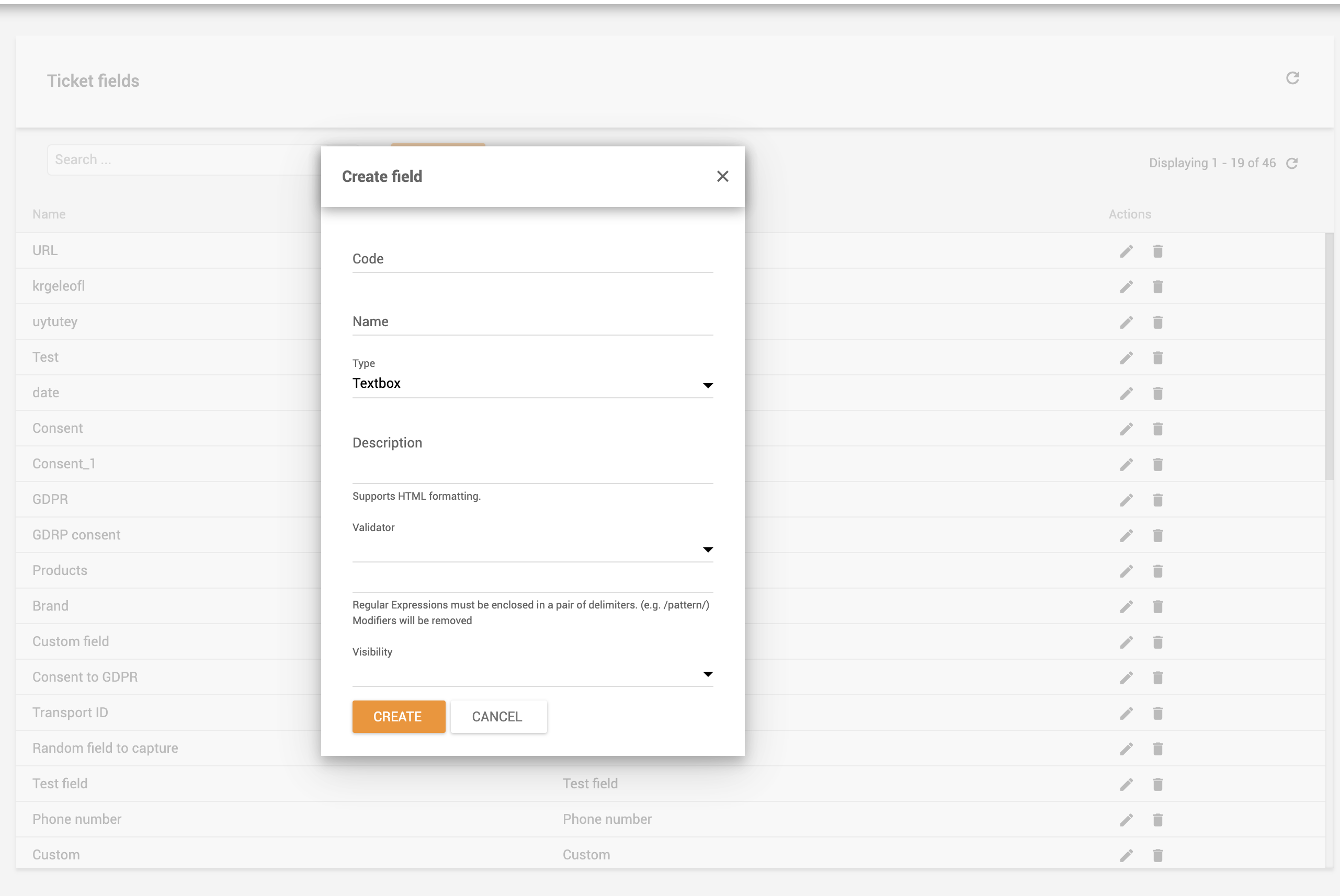 Adding Ticket fields in Tickets
Step 1: To add a Ticket field to your Ticket, open a specific Ticket and click on Add field.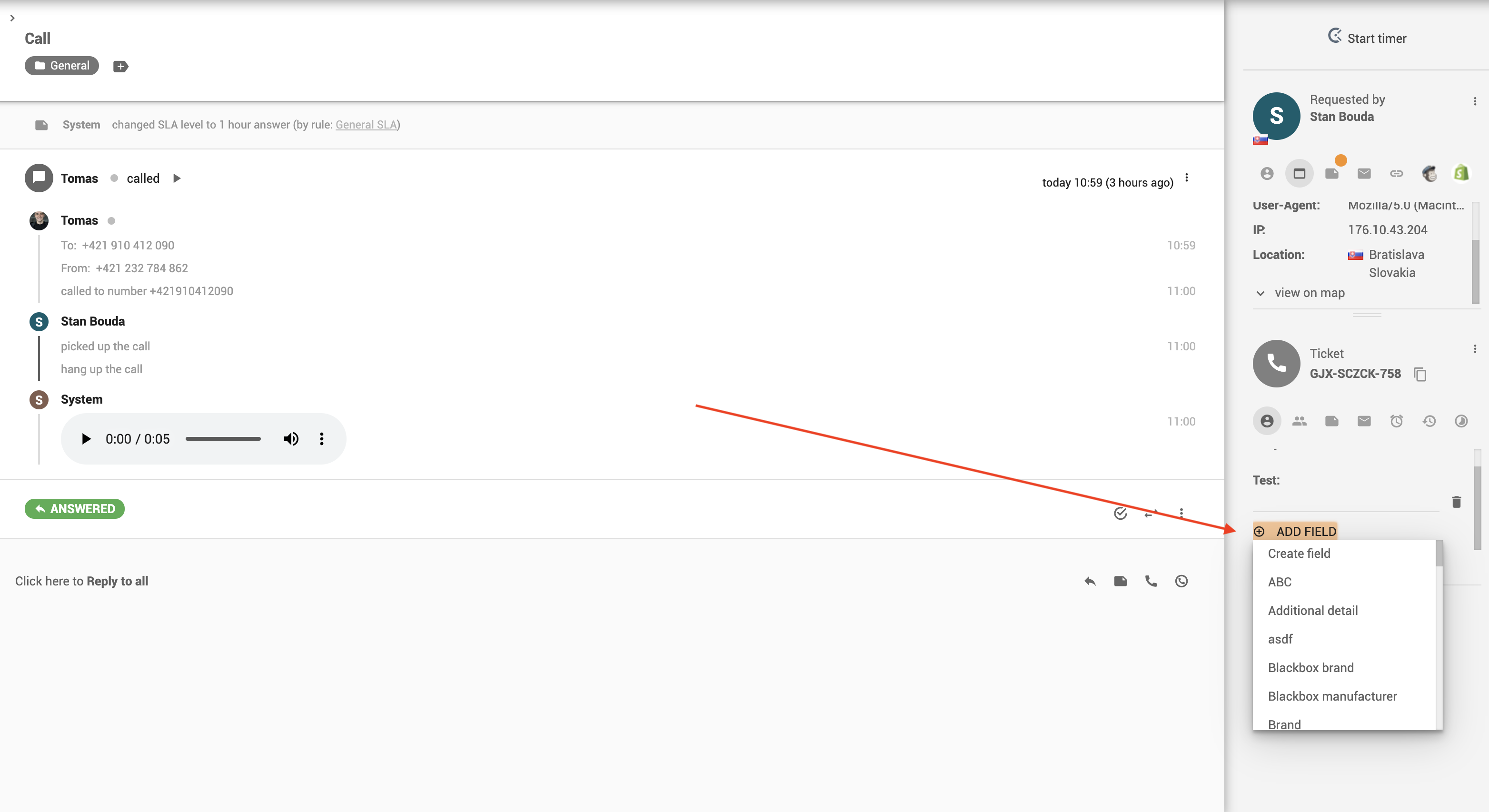 Step 2: In the pop-up window click on Add field and choose a field from your options.
Result:
New ticket field: Order ID added to ticket