LiveAgent's
Business hours
set your SLA Levels to take action only during specified time periods with a possibility to exclude holidays.
Business hours Setup
Step 1: In LiveAgent navigate to Configuration > Automation > SLA.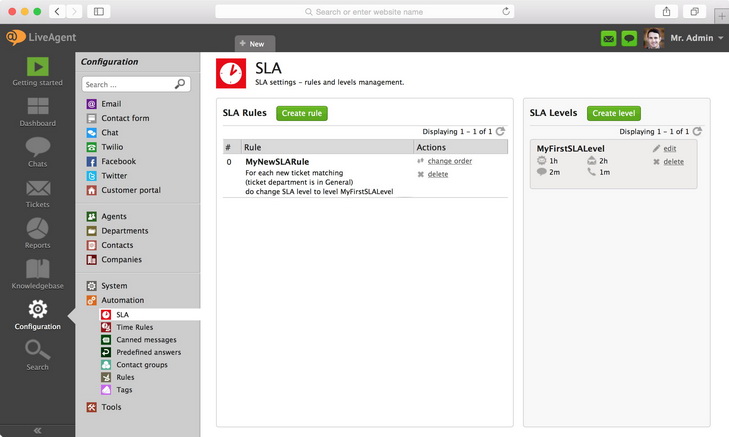 Step 2:
Click on
Create Level
.
Step 3:
To enable and set business hours check "
Times are defined within following business hours
".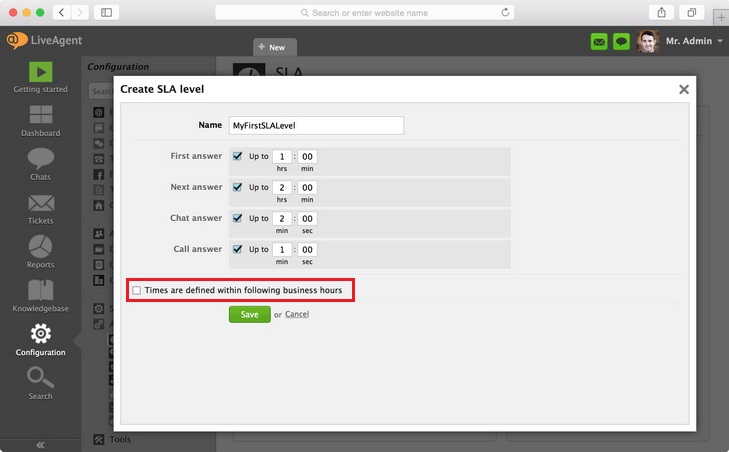 Step 4:
Select your
Timezone
.
Step 5:
Sets your business hours for each day (from Monday to Sunday, from/to hours, minutes).
Step 6 (optional):
Check "exclude holidays" and define days you do not work (Supported Date format: YYYY-MM-DD).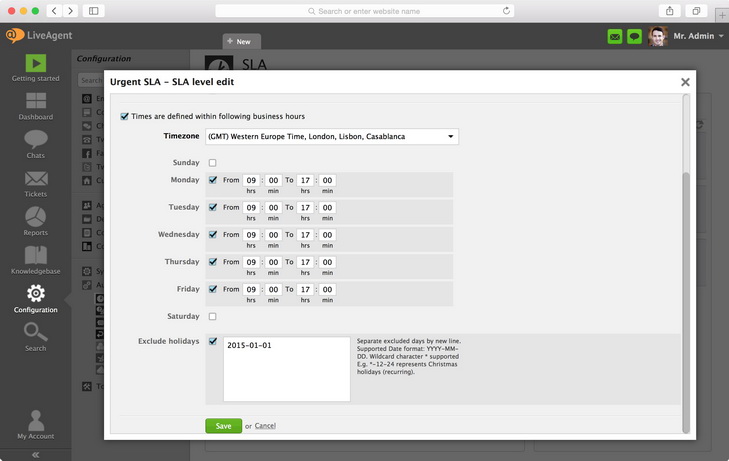 Example: Your helpdesk operates standard office hours 9-5, Mon - Fri. If a ticket is received at 4pm on a Friday, then by 9am on Monday it should be only 1 business hour old.