This is a plugin for the old Magento 1.x platform which is deprecated.
It reached its end of life in June 2020
. Therefore the development and support for this integration plugin officially ended as well. However, we decided to keep this plugin available for now for those of you that still haven't upgraded from Magento 1.x to Magento 2.x. We do have a
new plugin ready for Magento 2.x


There is a plugin available which enables you to add a Magneto widget into tickets. With the plugin enabled you will automatically get information about the customer emailing you. LiveAgent will try to connect to your Magento store (defined in plugin configuration section), it will check if the emailing customer is also a customer in your store and if so the widget will load their orders. This way you can communicate with your customers easier without the need to manually track their orders out of LiveAgent.
The plugin needs to be enabled and configured from your admin panel Configuration > System > Plugins.
It uses the SOAP/XML-RPC user and its credentials. You can set SOAP/XML-RPC user credentials in your Magento > System > Web Services > SOAP/XML-RPC - Users.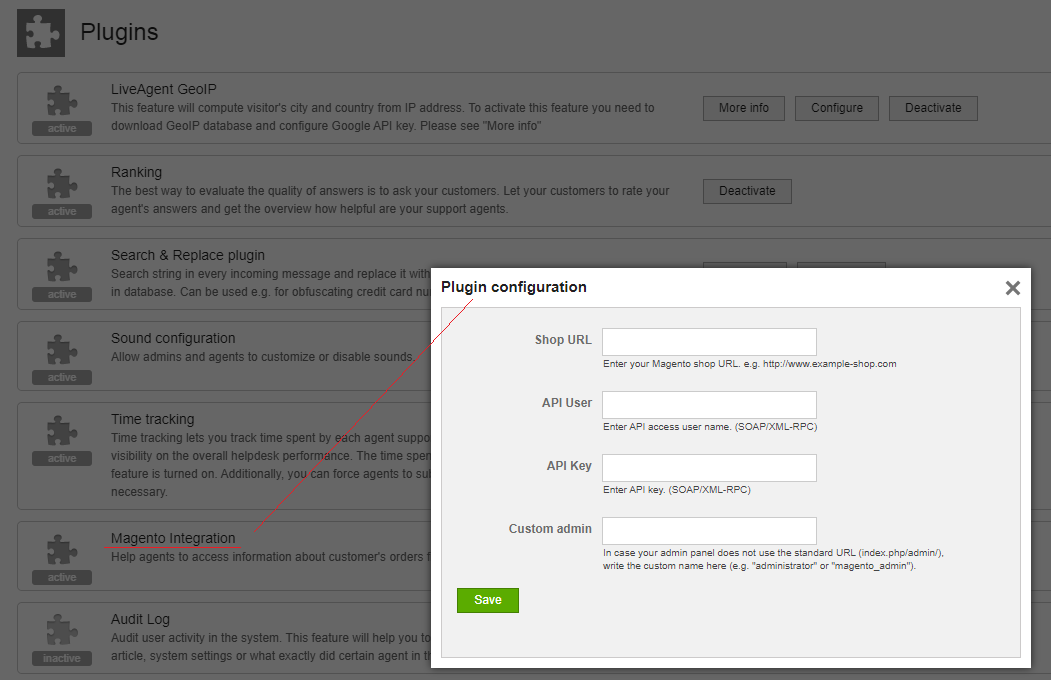 When correctly configured, you will be able to find a new section in ticket details related to Magento orders: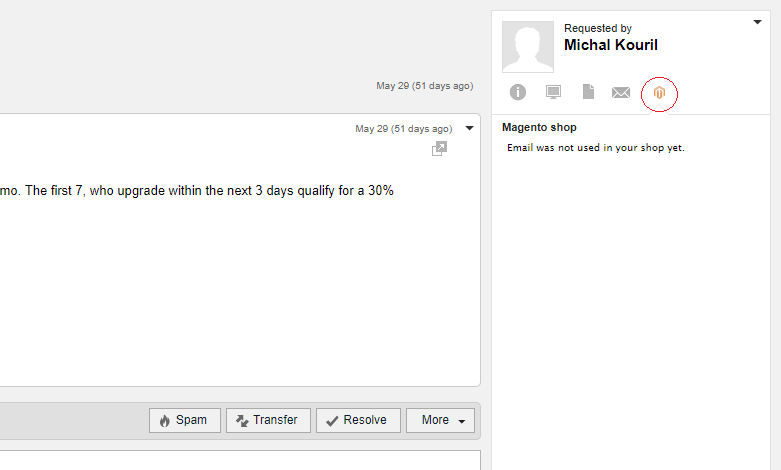 And you will also see it in the details of each customer: