This guide is viable just for customers with self-hosted licenses on their own servers. Cloud-hosted customers need to connect their Digitale SIP numbers by navigating to
Configuration > Call > Numbers
.
LiveAgent is multichannel helpdesk software. One of the support channels could be integration of voice through www.digitale.sk voice exchange. Digitale is Slovak/Czech based voice operator.
How to connect www.digitale.sk voice into LiveAgent I will show you in the next few easy steps:
0. Brainstorming - discuss with digitale.sk support team what you need in your voice exchange (IVR trees, phone numbers, agent extensiopns, etc.)
1. Your license has to contain feature Digitale.sk integration - it is alled just upon request by our support team. Standard license doesn't contain this feature.
2. Activate Digitale feature:
3. Send URLs marked on the image to your digitale.sk support team - based on those URLs they will connect their cloud based voice exchange with your LiveAgent. Additionally you should record voice messages and greeting messages and setup URLs to those wav files. Ask digitale.sk support if you need customized messages - they can do it for you with professional actors. To download call recordings from LiveAgent tickets, Digitale support team will send you your username and password - set those values in field Username and Password.
4. Setup external phone numbers - during discussion with digitale.sk you have defined list of external numbers, where will call your customers. In this step you should define those number in LiveAgent. Part of the definition is information, which number is ringing to which department. Calls will be connected just to agents available for voice support channel in selected department.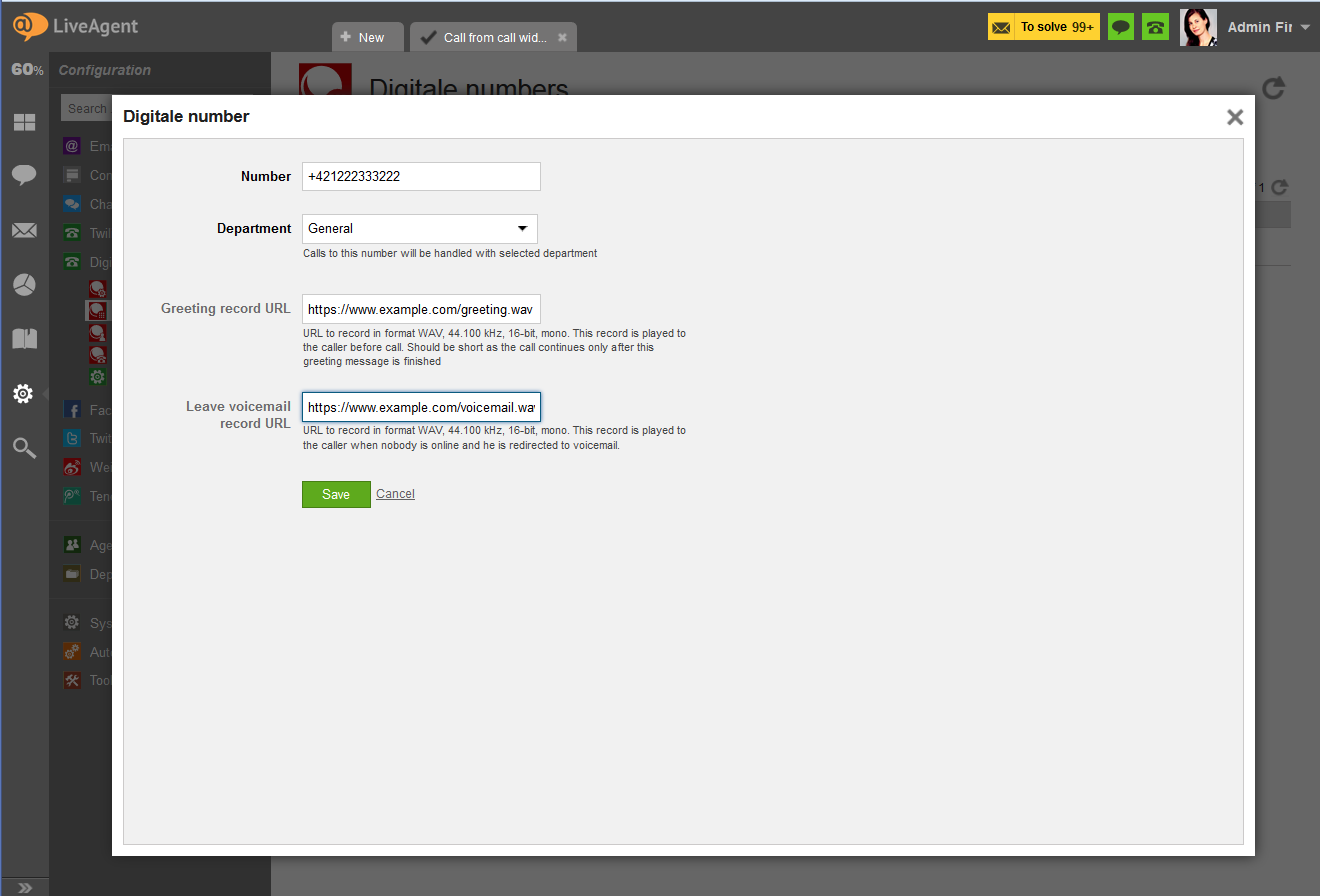 5. Define internal extension numbers and assign them to your agents. Extension is internal telephone number, where is listening your agent.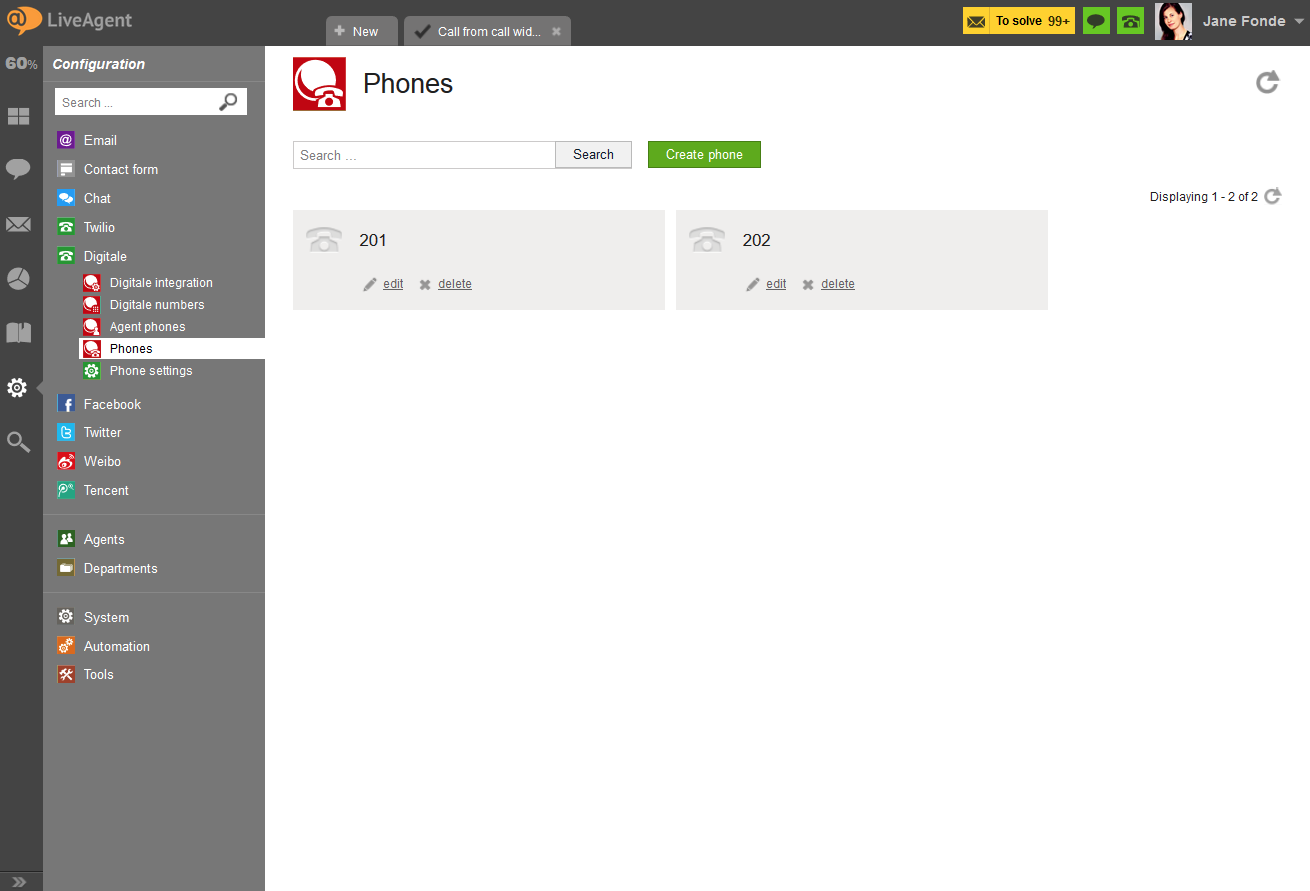 6. Choose algorithm of calls distribution between agents

7. You are ready to start using digitale.sk integration with LiveAgent. You as administrator can define assignment of agents to phone support in different departments. Optionally your agents can switch their status in the right top corner by click on the phone icon button.