Companies
are a collection of your
contacts
in LiveAgent. They are an optional feature and it is not mandatory to organize your contacts into Companies. However, there are a few benefits to keeping your contacts organized within Companies, such as keeping better track of what the companies are requesting, being more familiar with the account and the customers from the get-go, and making your workflow more efficient.
Each contact can only be added to one Company.
Companies Setup
Step 1: To create a new Company, navigate to Customers - Companies, and select Create.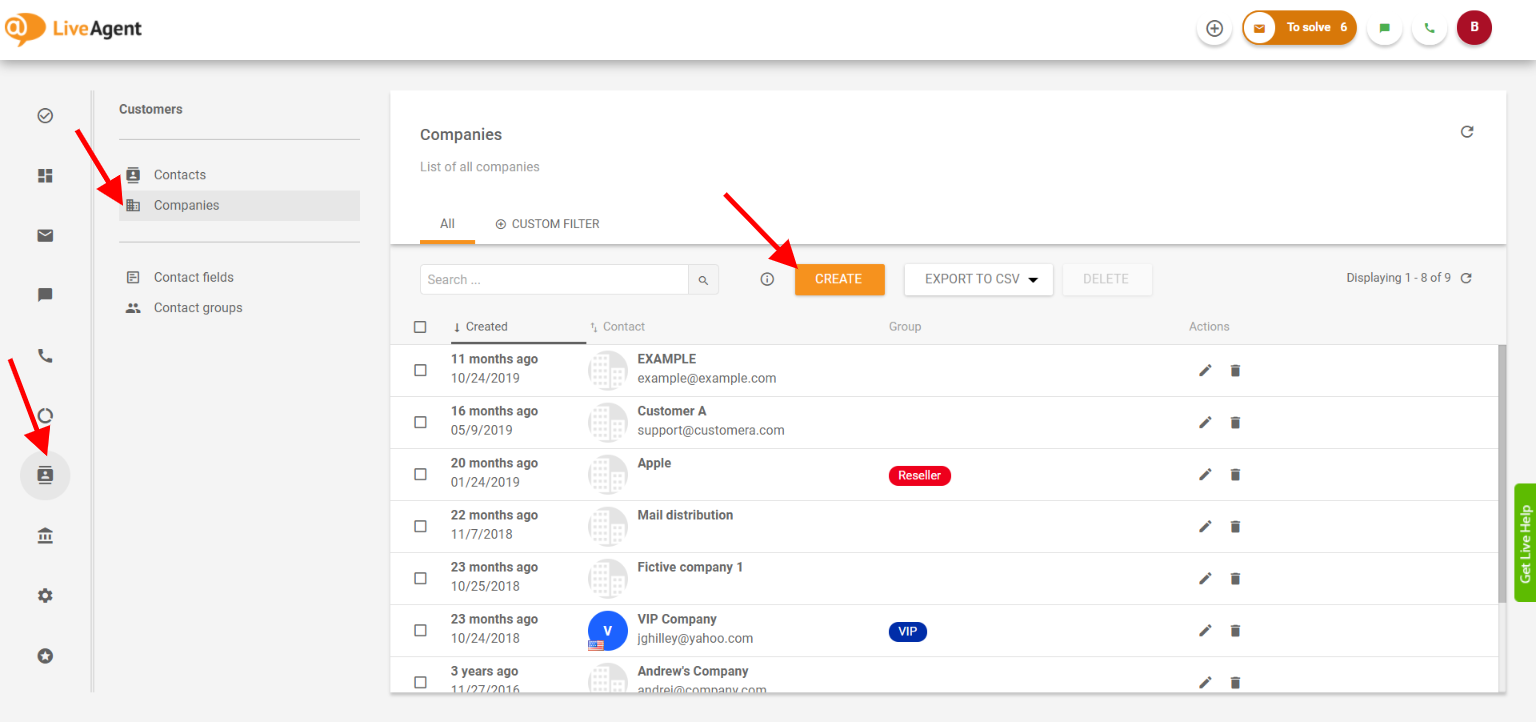 Step 2: Now you can fill in the company information. The most important information to keep track of would be:
The name of the Company
Company email addresses
Company phone numbers
Timezone
Language
You can also create a custom field for any other information you would like to save in the Company profile using the Add field button. Click Save and you have finished creating the new Company profile.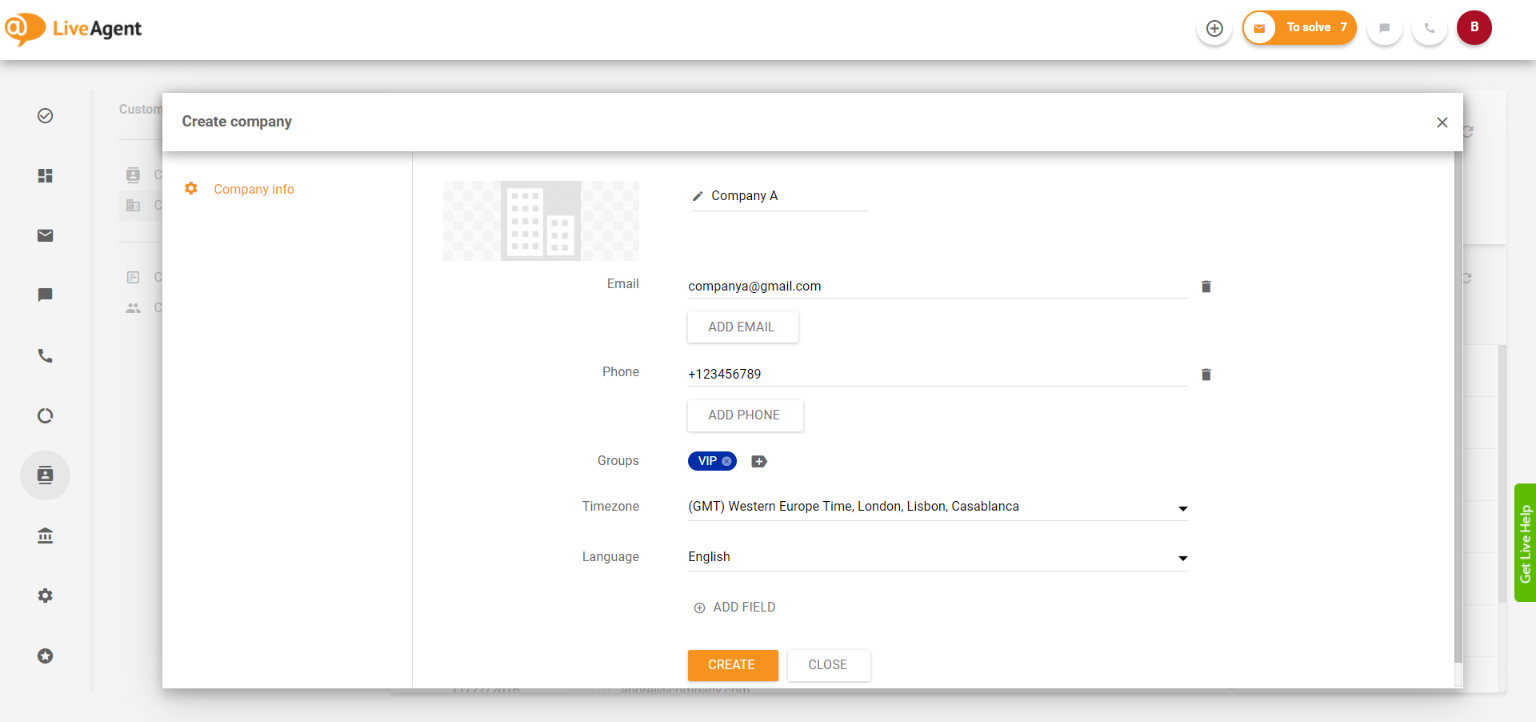 Step 3: Now that you have your company all set up, you can start adding known company contacts to it. Simply scroll down to Contacts and click on Add to add new contacts.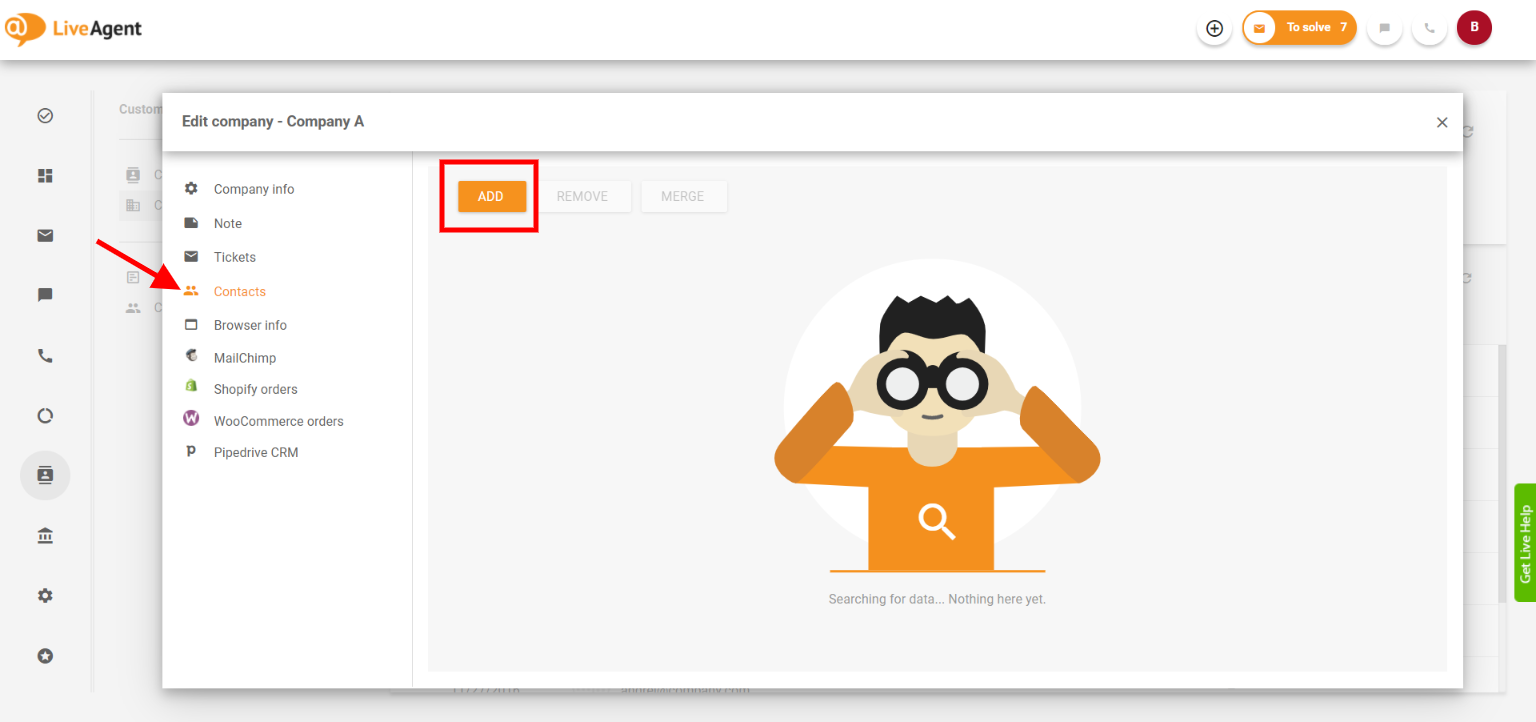 There you have it. You have created a new Company and added contacts. From now on, whenever a user from a certain company contacts you, you will be able to identify them right away.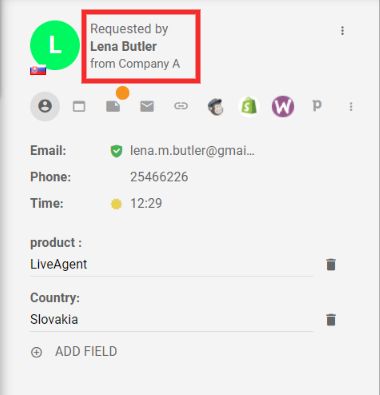 You can always come back to edit the company and to add or delete additional contacts. You can also view all the tickets submitted by the company's contacts in one unified overview.