You can download/install our free LiveAgent Magento module directly from the Magento Marketplace. If you are not registered in Magento Marketplace, you will need to create an account first. Don't worry, it's also free.
1. Open this page: https://marketplace.magento.com/qualityunit-module-liveagent.html
2. Choose your Magento Store version from the dropdown list and click Add to Cart button.
3. Click the Cart button at the top of the page and proceed to Checkout.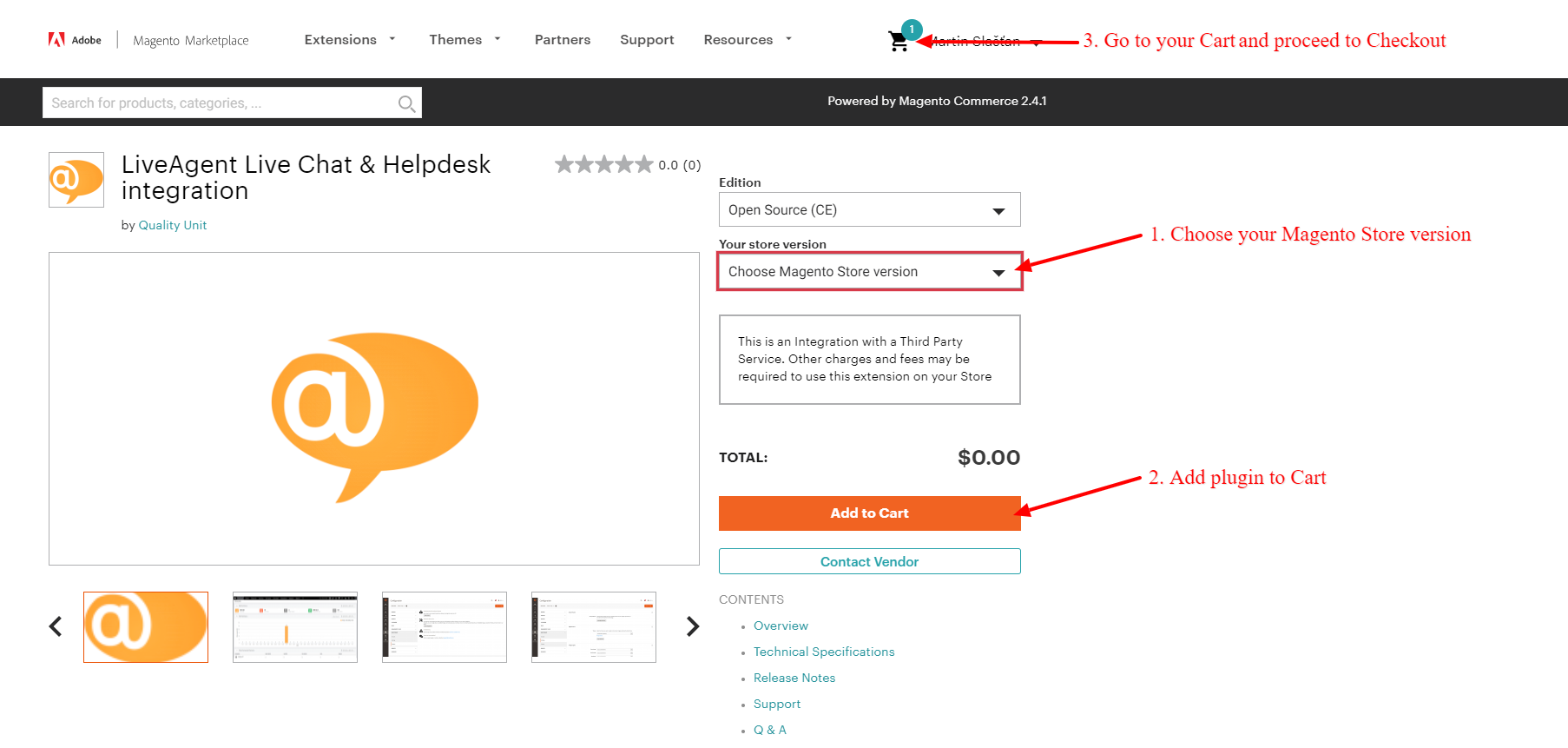 Since it's a free module, you don't need to enter anything during the checkout. Just press the Place Order button.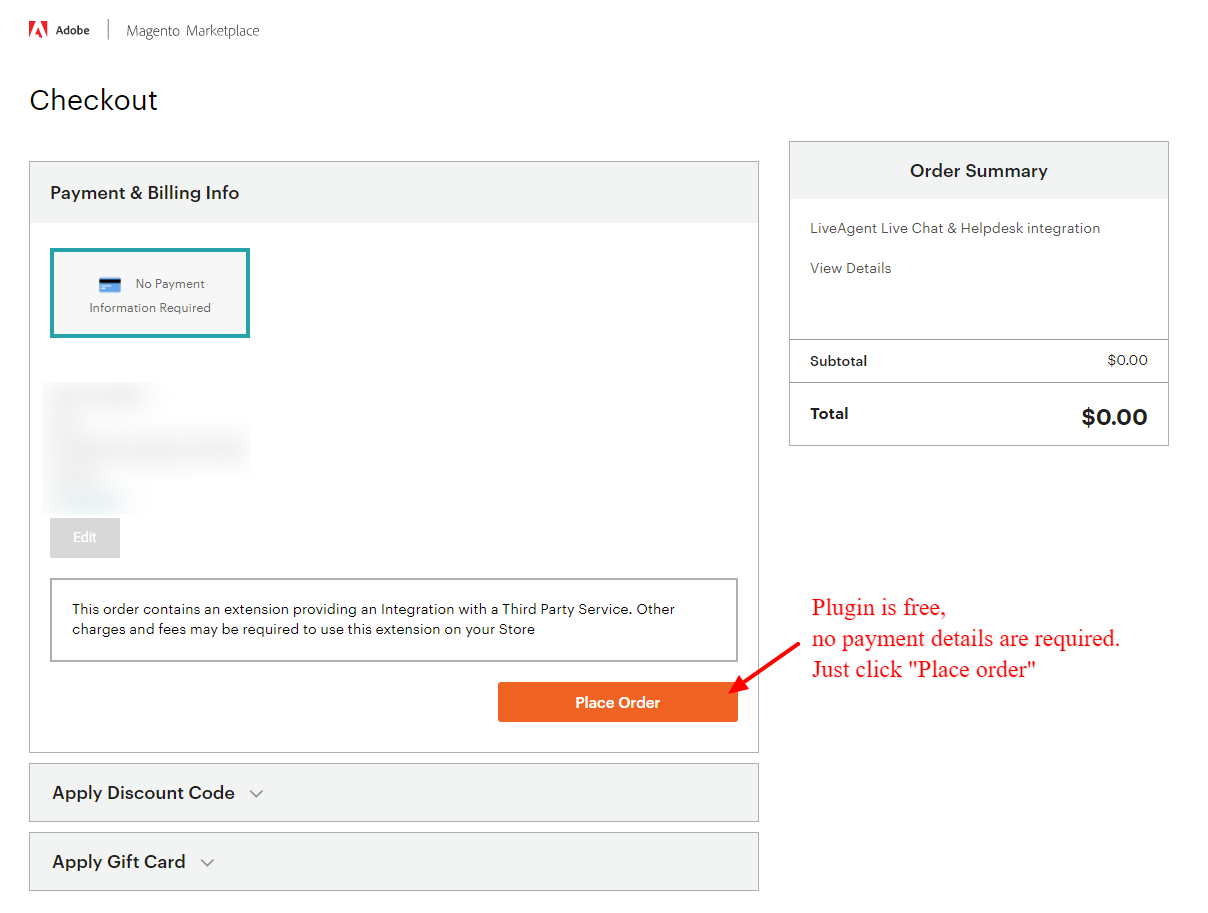 After placing the order you will be redirected to the order confirmation page where you can get the access keys necessary for module installation in your Magento store or you can download the plugin files directly. You will also receive order details from Magento via email.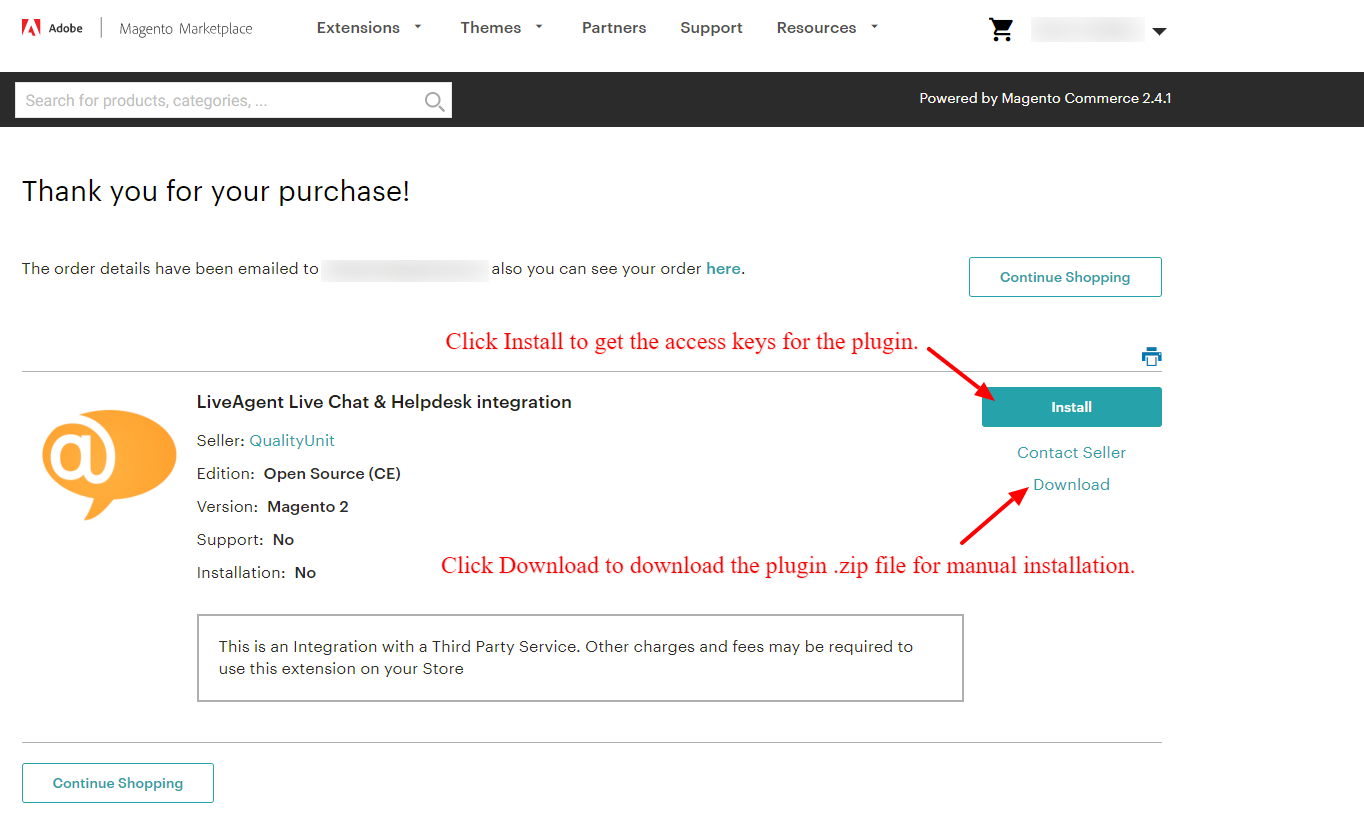 To install the module using the access keys you need to:
Copy the private and public keys on the access keys page.
Log in to your Magento store admin panel.
Go to System > Configurations.
Add your public and private key in the fields and sign in.
Click Sync and then you can install your extensions purchased in Magento Marketplace.
This whole process is explained in this short video created by Magento staff: https://magento.wistia.com/medias/fhv68ekv36
You can find more detailed information about module installation in the Magento Marketplace user guide: https://docs.magento.com/user-guide/magento/magento-marketplace.html or use their Help Center: https://marketplacesupport.magento.com/hc/
If you will have any questions or problems with the LiveAgent module itself, please do not hesitate to contact our support team directly.