Overview
Slack is a popular team communication tool. The integration plugin we offer will give you an option to automatically receive a notification in a selected Slack channel or sending custom messages using Rules. All messages from LiveAgent are send via LiveAgent Bot user in your Slack workspace. Currently it works only one way where actions in LiveAgent trigger notification in Slack. Actions in Slack can't trigger actions/notifications in LiveAgent software itself.
Setup
The first step is to activate Slack feature which you can find in the list of Features in your LiveAgent admin panel (Configuration -> Slack).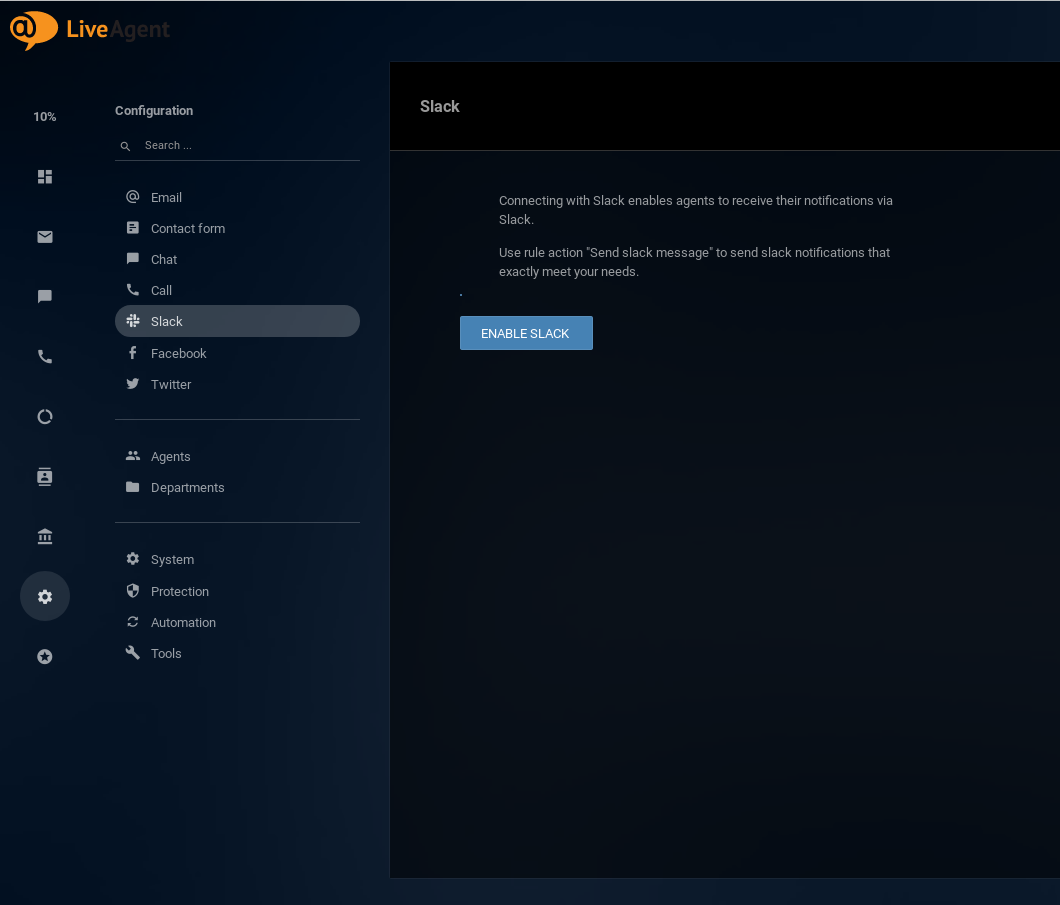 After the activation, you have to click the Add to Slack Button which will appear again in the Slack configuration section. A standard app authorization window will pop up.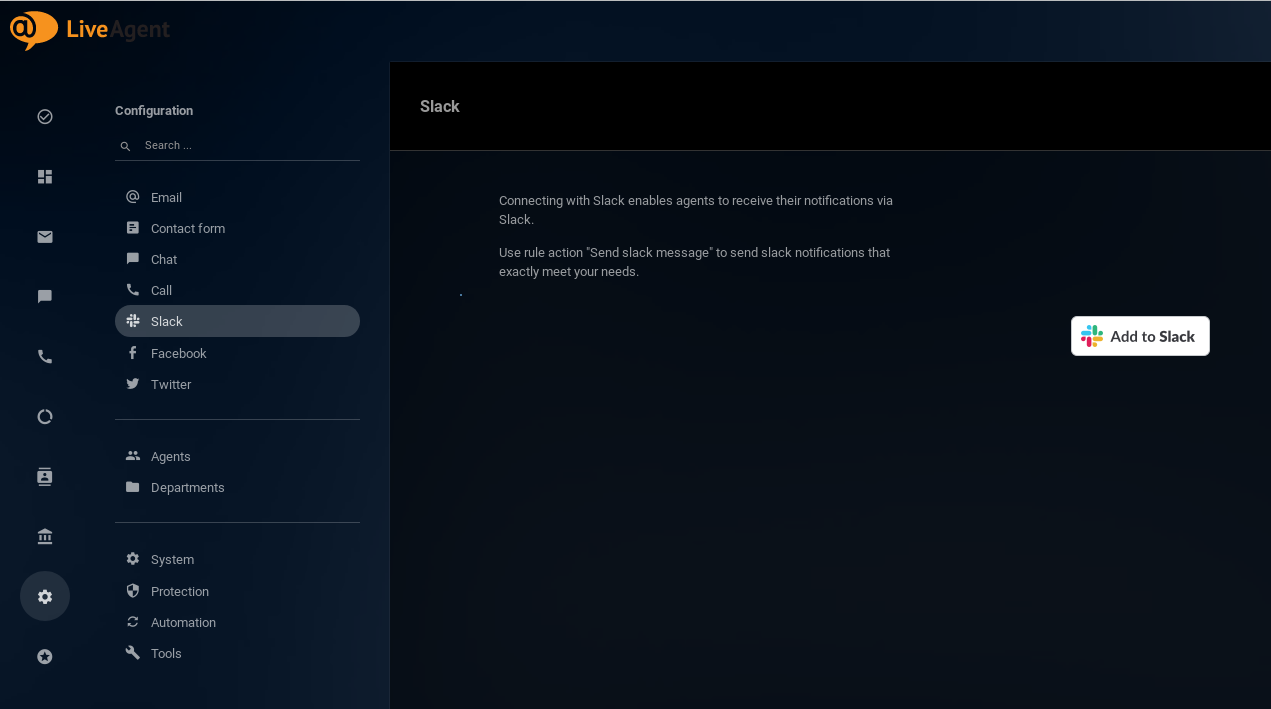 Actual templates for these notifications can be also customized in Slack configuration section after successful integration.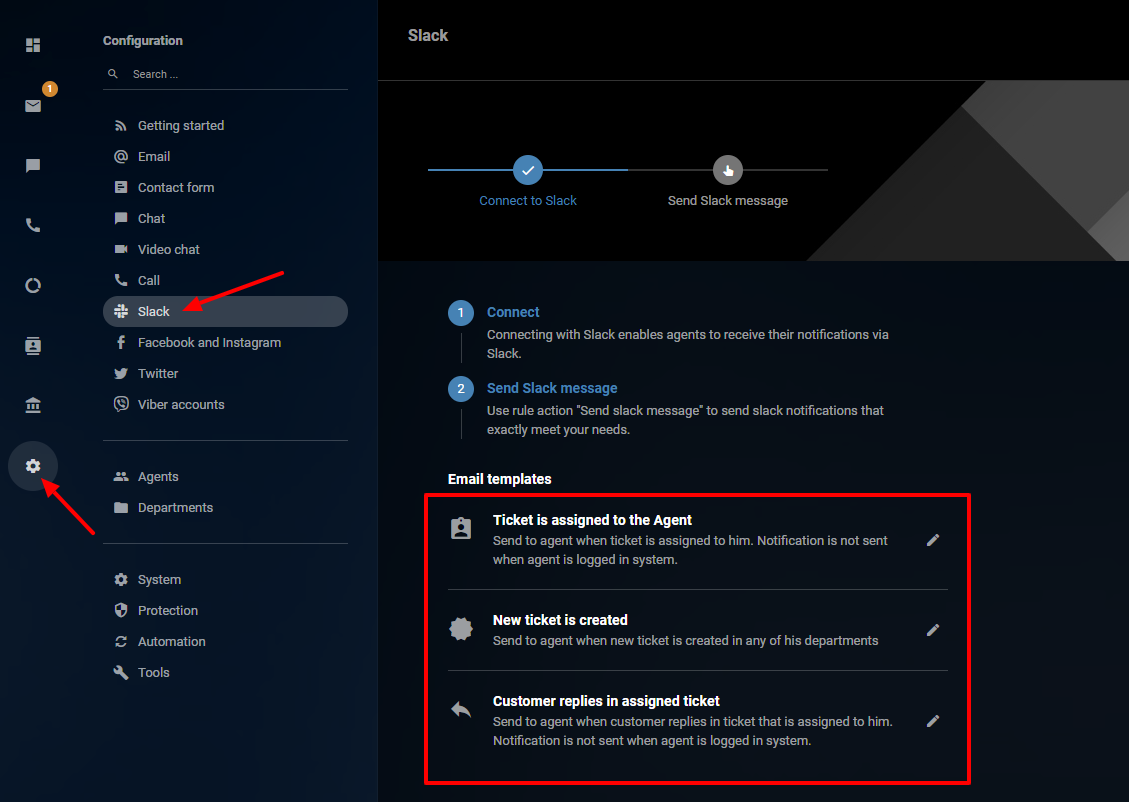 After you successfully connect your LiveAgent account with your Slack workspace your agents will be able to set up additional agent notifications in their agent profiles.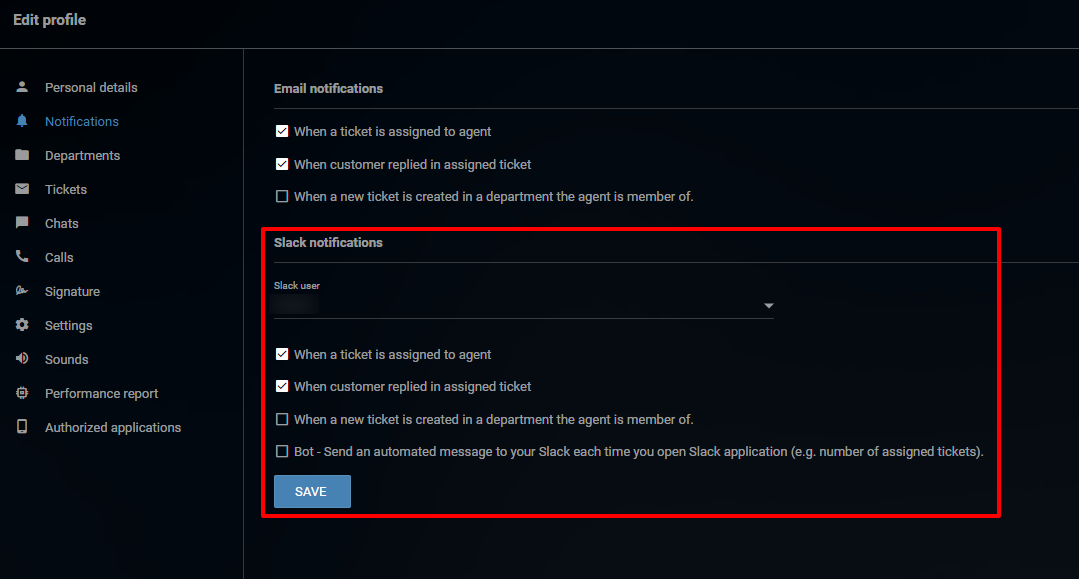 The best part of this whole Slack integration is that it will also allow you to use new rule action called send Slack message in your LiveAgent. This allows you to define countless Slack notification rules with your own conditions and tailor these notifications to your specific needs. You can find examples of such rules here.
Privacy policy
This Slack application is not storing any private data, nor passwords nor any communication. The application is only used to push messages from rules and agent notifications to your chosen Slack channel.