Since LiveAgent version 4.42.1.2 it is possible to easily export the whole ticket into a PDF or HTML file. This feature allows you to store customer tickets externally and also print them if you need a physical copy of the ticket.


Requirements
For all our hosted LiveAgent plans this feature is available by default, there is no additional installation or setup required.

For customers with standalone licenses installed on their own servers that want to use this feature, it's required to have wkhtmltopdf tool installed on your server. Without this tool the PDF export function won't work at all. You can find more info about this tool along with download links and instructions here. It's not a complicated tool, so your server admin should have no problem installing it within a few minutes.
After you install this tool on your server, you have to set a path to the wkhtmltopdf installation folder in your LiveAgent software. Log in to your LiveAgent owner/admin account, go to Configuration-> System-> General and at the bottom you will find full server path to the wkhtmltopdf binary file installed on your server in this field. Don't forget to save the changes with the Save button.
How to export a ticket to PDF or HTML file
Using this feature is actually very simple. All you have to do is open the ticket in LiveAgent, click on the little arrow next to the ticket ID in the ticket menu on the right side, and there you will find two options: Export to HTML and Export to PDF.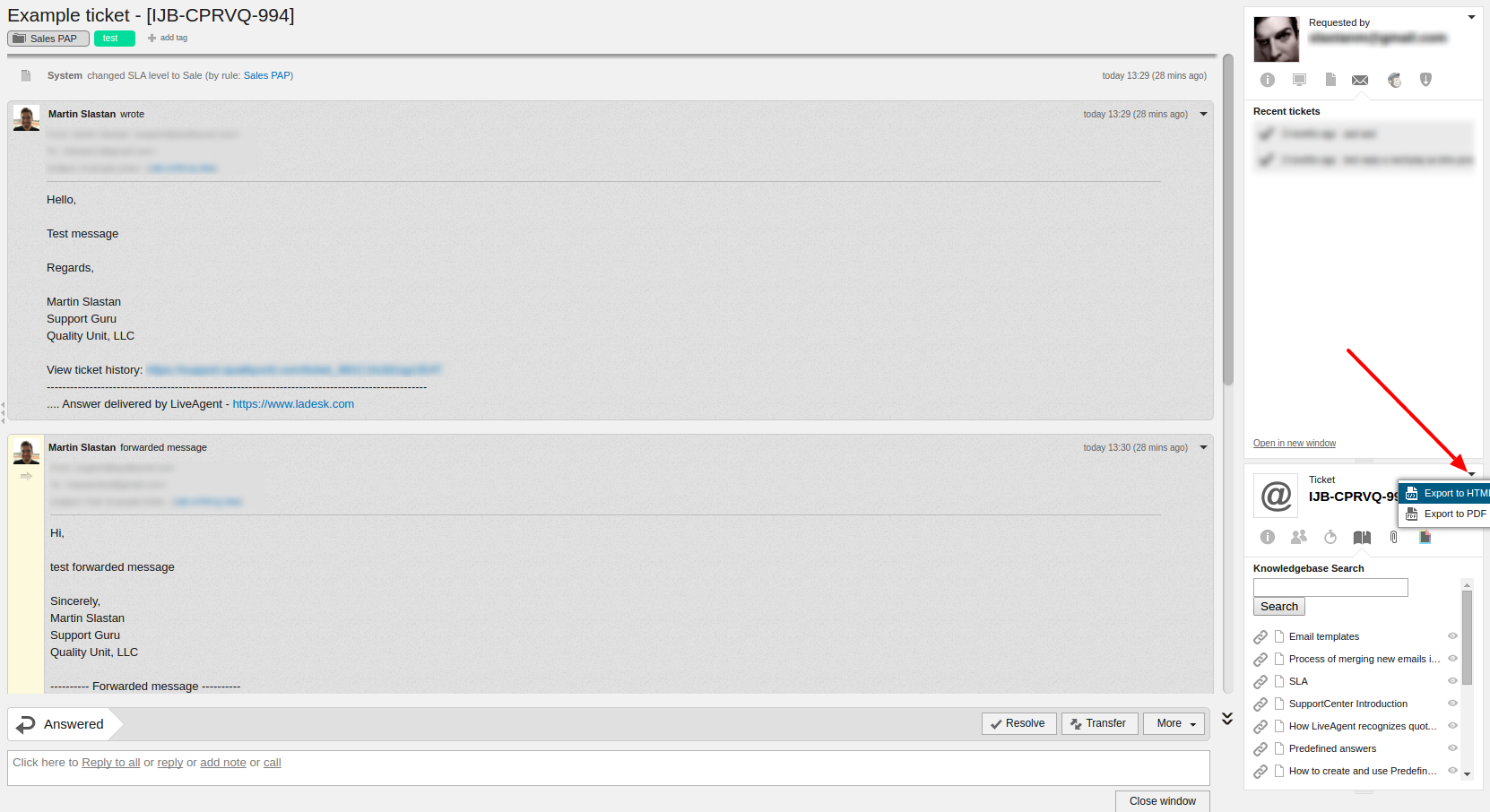 Clicking on the Export to HTML or Export to PDF option will automatically download the exported file to your PC. The actual exported file will be saved in the download folder defined in your browser settings. Downloaded file name will be: ticket_[ID of the ticket].html or ticket_[ID of the ticket].pdf
Here is a visual example of exported file content: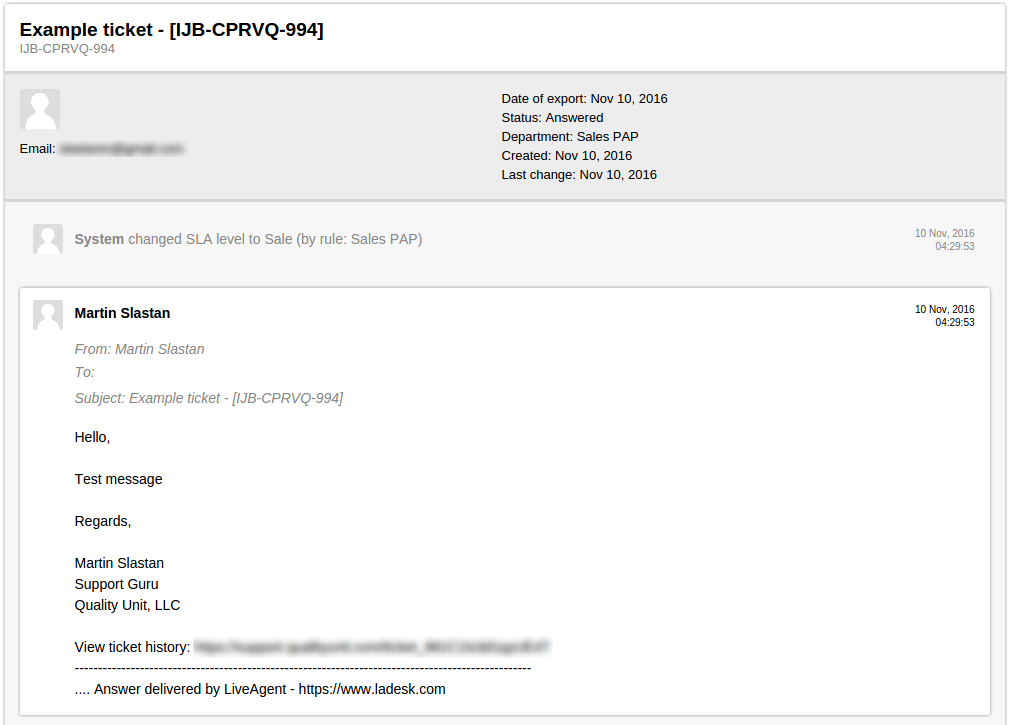 Notice: For security reasons inline images from tickets are not added to the exported HTML.