Sometimes, customers wish to use LiveAgent as desktop app/shortcut instead of running it in web browser. This task can be accomplished via Google Chrome - please find the instructions below:

When you have open LiveAgent in Google Chrome tab, navigate to: Customize and control Google Chrome > More tools > Create shortcut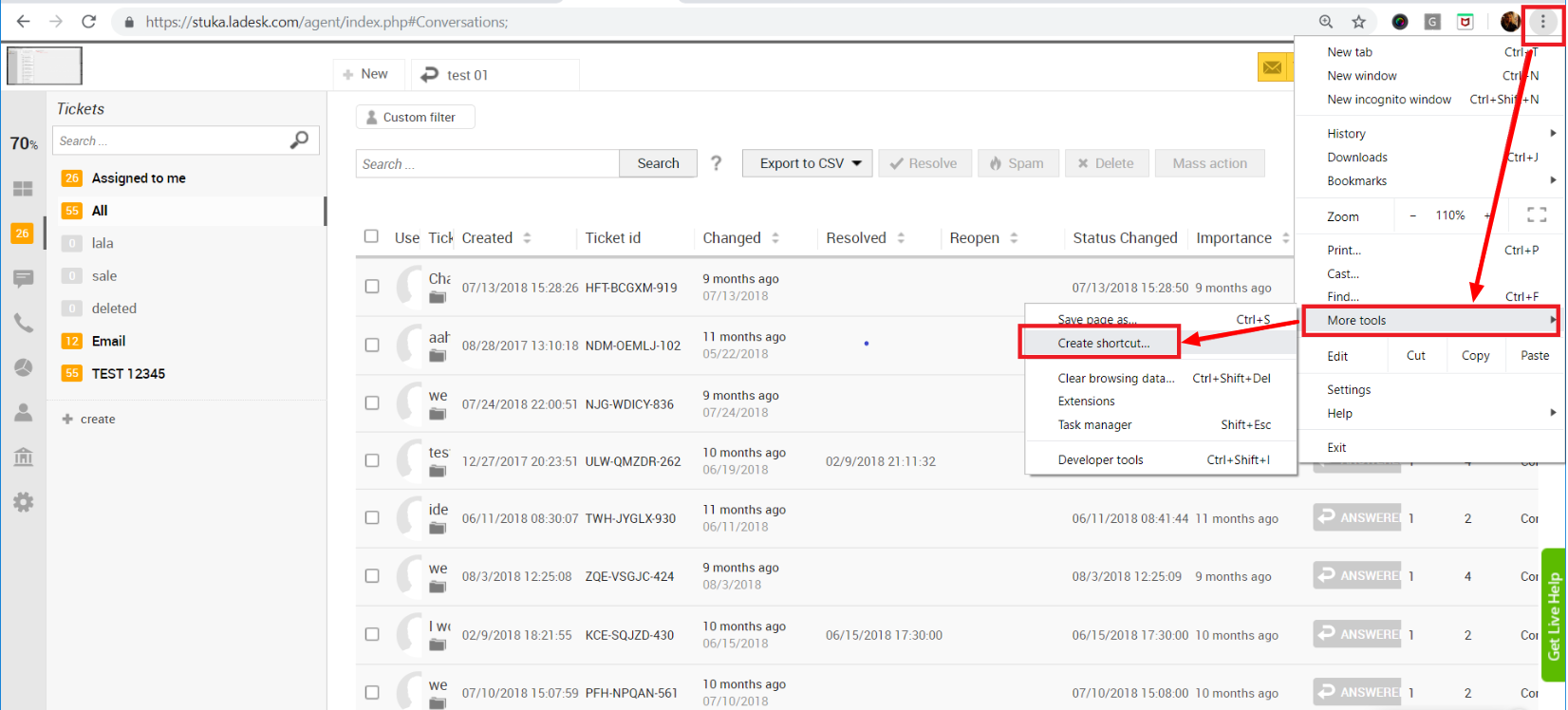 Now you can name your shortcut and confirm it by pressing Create button.
From now you can run your
LiveAgent
from desktop icon in separate window, instead of running LiveAgent in web browser tab.