FinancesOnline is one of the fastest-growing independent review platforms for B2B, SaaS, and financial solutions. Their mission is to help business owners find the best solution or product to fit their needs and to provide vendors with an effective way to find potential clients. LiveAgent's help desk software profile is also listed there, check LiveAgent's certificates and badges below:
This award is granted to products that offer especially good user experience. We evaluate how easy it is to start using the product and how well-designed its interface and features are to facilitate the work process.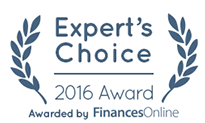 This award is given by our team of experts to products that we think show especially good quality in terms of satisfying the current needs of the B2B and SaaS markets and helps companies they currently face with solid and efficient solutions.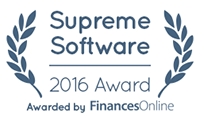 This award is given only to top B2B products and represents the highest possible level of service. It highlights the vendor's extensive knowledge of the industry they're selling to and the needs of their customers.
This award is given to products that offer exceptional quality of support to their clients. This includes both very fast response time, ability to seamlessly solve any problem encountered by the user, and generally positive feeling about the whole experience.